So, you are looking for the best bedroom ideas? Aren't we all? That's why, here at Kudos House, we have compiled a list of some of the best ideas that are sure to spark something. If you are like me, then the bedroom is where you at least want to spend a lot of time, even if it is not possible. You must not let that be the deciding factor in not having the room that you want. Take a look through this list, and comment at the bottom to let us know what you think, and if you have any other grey bedroom ideas.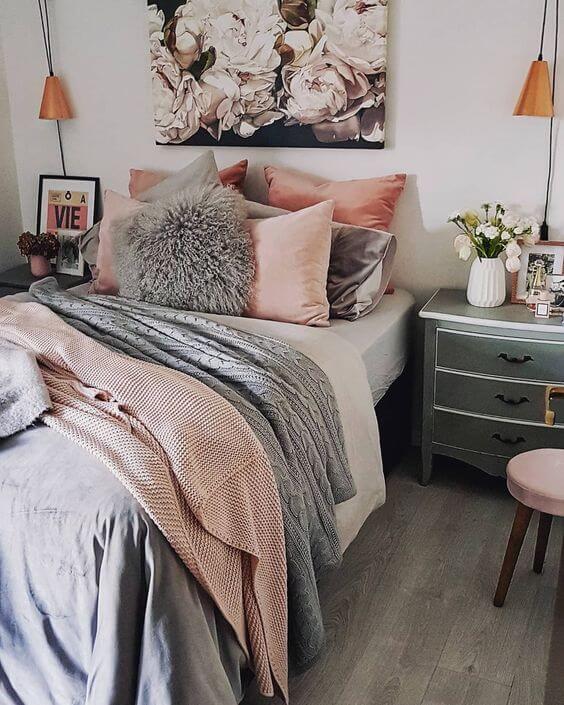 When looking at grey bedroom ideas, you will want classy and stylish. Modern yet sleek. You may think that grey is grey, it is gray. But it is not. You will need to choose your colors wisely, or you could end up with a dark and dingy room that was no better than when you started. One of the beauties with grey bedrooms is that it will bring out the best in other colors. As it is a neutral choice, you can add and remove some accessories in different colors as you please.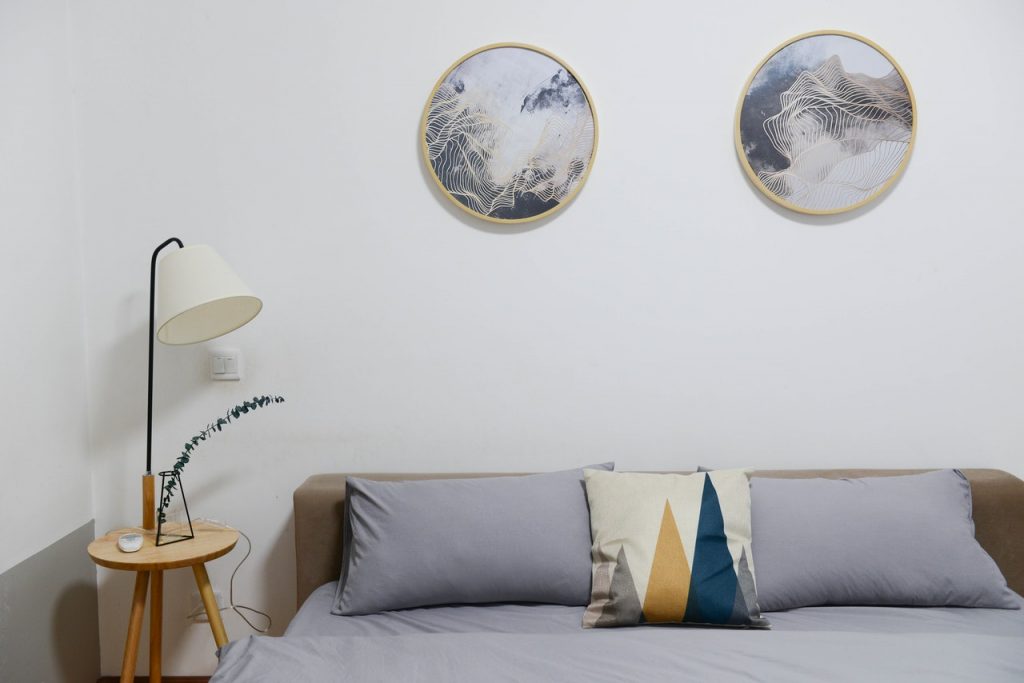 Gray bedrooms can also suit the masculine and feminine sides very quickly too! Let us start taking a look through some of the top ideas at this time. With Grey bedroom ideas, you do not even need to start with painting the walls. Yes, this will look nice, but you can buy the accessories to go with a neutral room first, and then see where you end up. What Shades suit you, what layouts look the best, etc.
Grey Bedroom Accessories
Firstly, let's look at some of the grey bedroom accessories that you can buy. These will come more varied than you can imagine. From simple additions such as flowers, vases, and pillows, to feature walls and curtains. They will all add a little class to your room without making it a place that you are unable to sleep in.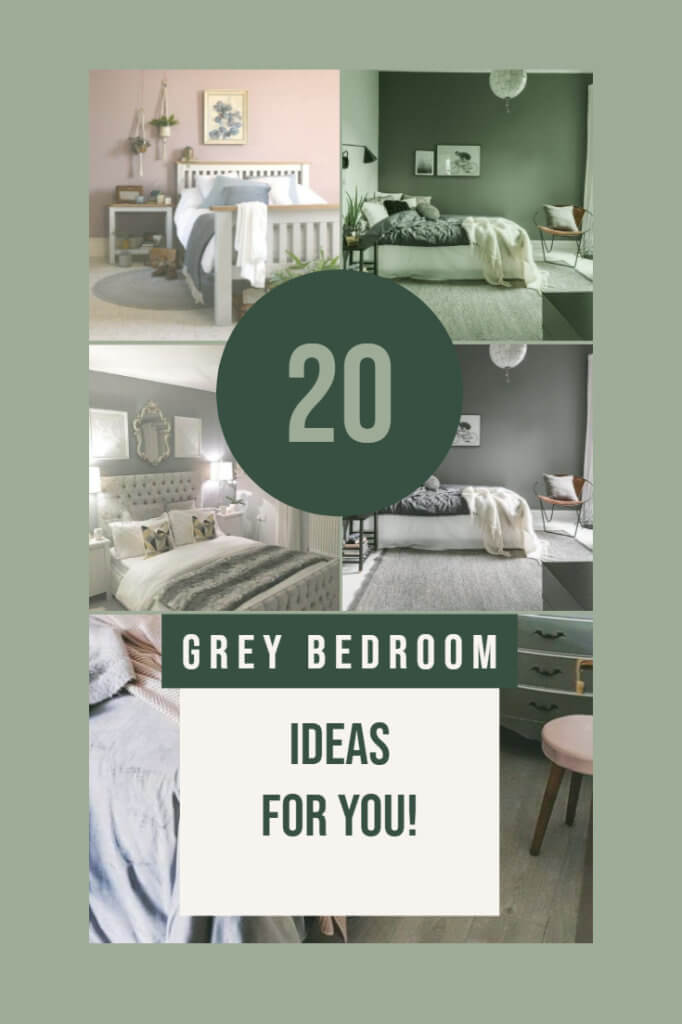 You will love our article about Mirrors in the Master Bedroom!
Some of these things will be cheap, and you will be able to use them first so that you can get a feel for something that may seem a little odd at first.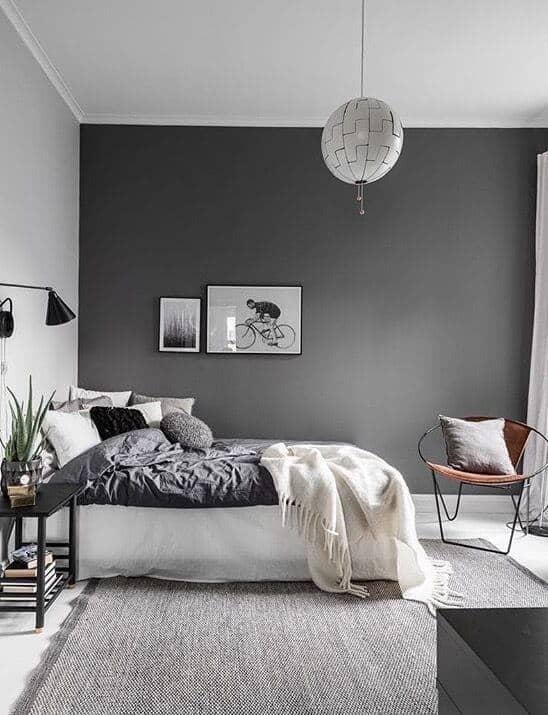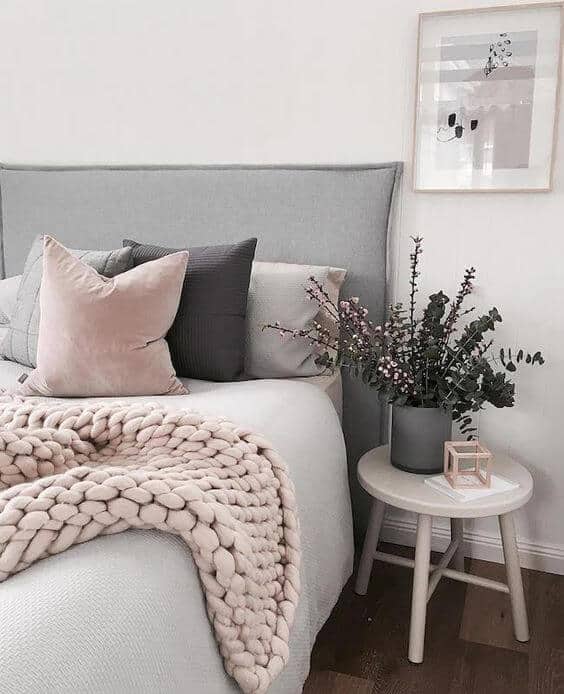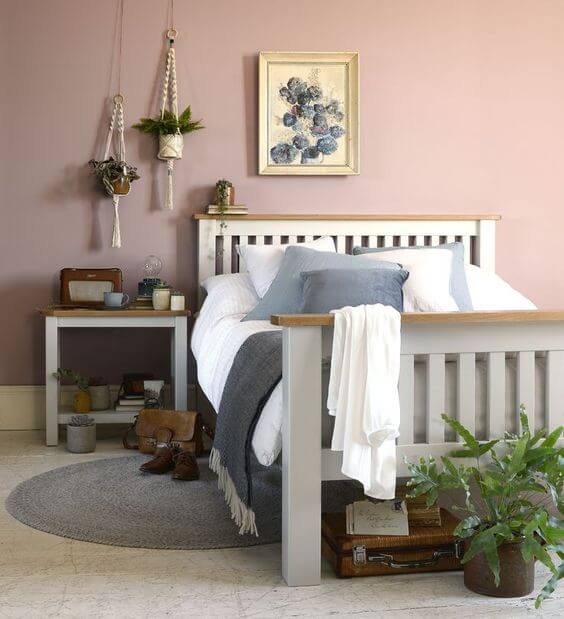 Ornaments for a Grey Bedroom
There are so many ornaments for a grey bedroom that we will not be able to list them all. But start by thinking about what you like. That may be a flower pot, or a lamp, or a lampshade. Maybe even just a small grey elephant on a shelf. They will be just the beginning of your journey into the world of a grey bedroom.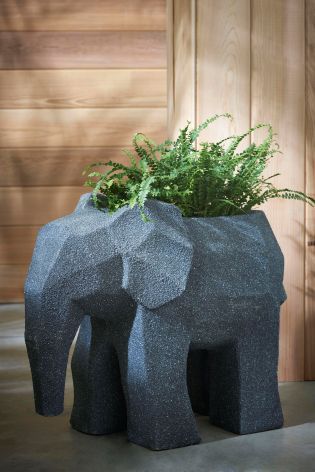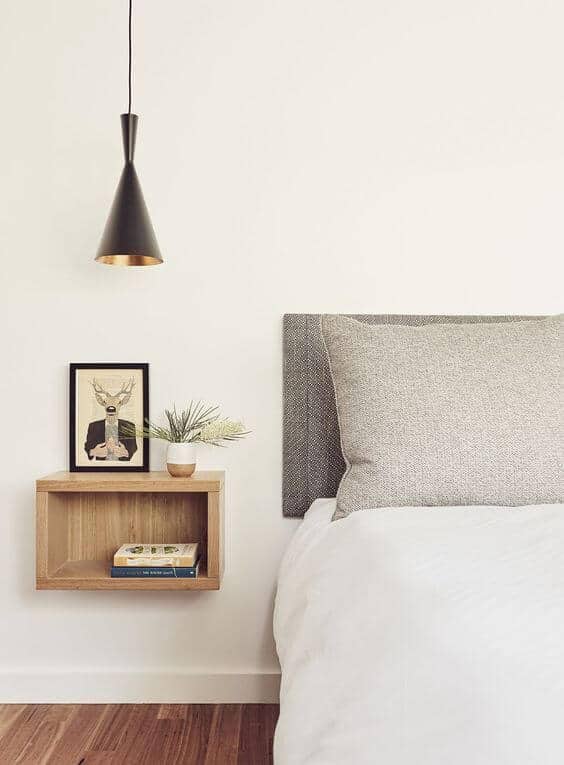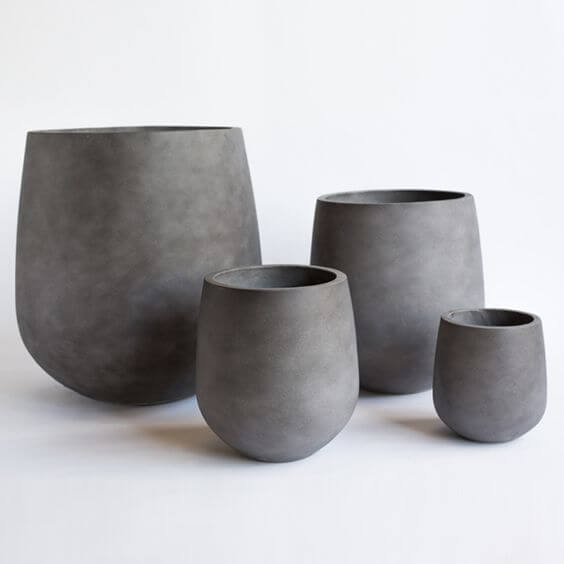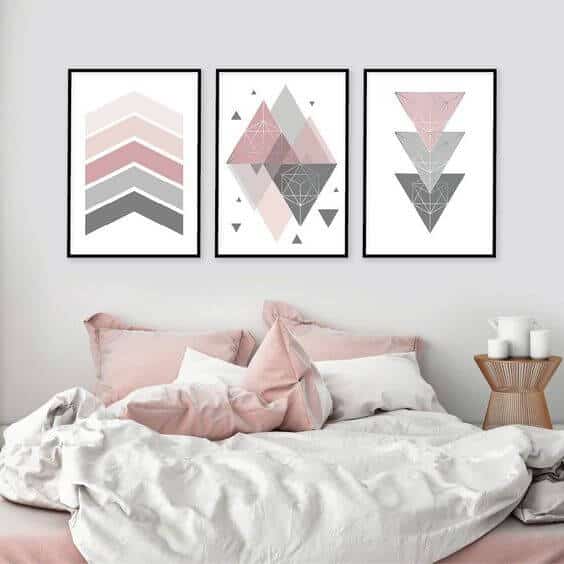 Grey Scatter Cushions
Just like the ornaments, grey scatters cushions are a straightforward addition to a room. They will start to give you a look of sophistication without breaking the bank, or without giving you the option to go back to how your bedroom was. But why would you want to? You won't, want to. Trust us. There are many, many types of cushions you can buy for a bedroom. Whether you prefer them small or large, bulky or flat. You will be able to find them.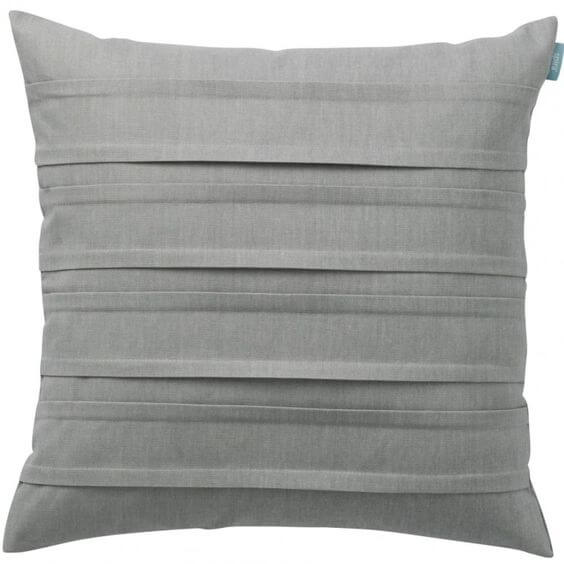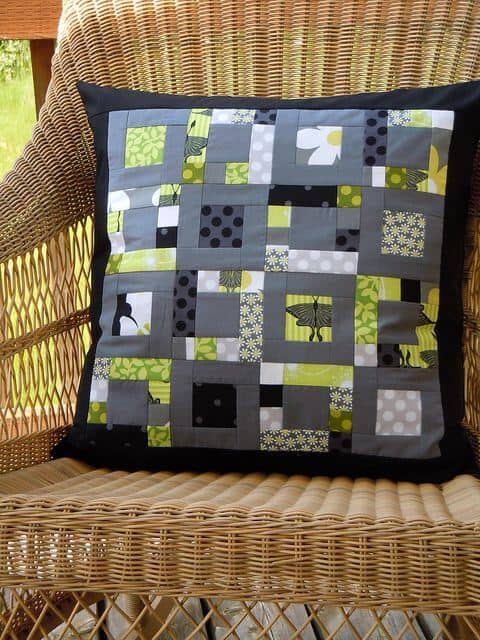 If you have already got an ornament that you like, then take it with you when you go cushion shopping, or hold it up to your monitor to see if the shades match. The first few things you buy should be matching shades, or at least make sure that they go together. You do not want to decide against this idea before you have even gotten started!
Rugs for a Grey Bedroom
A carpet will make your grey bedroom into a completely new place. This is also for relatively minimal effort. Put the carpet down, and you are done. It is often the choice of which style of mat you go for that is the tricky part.  Do you like the idea of a shag-pile rug to have as a cozy landing for your feet in the morning, or would you prefer a low pile to keep you steady on those early mornings?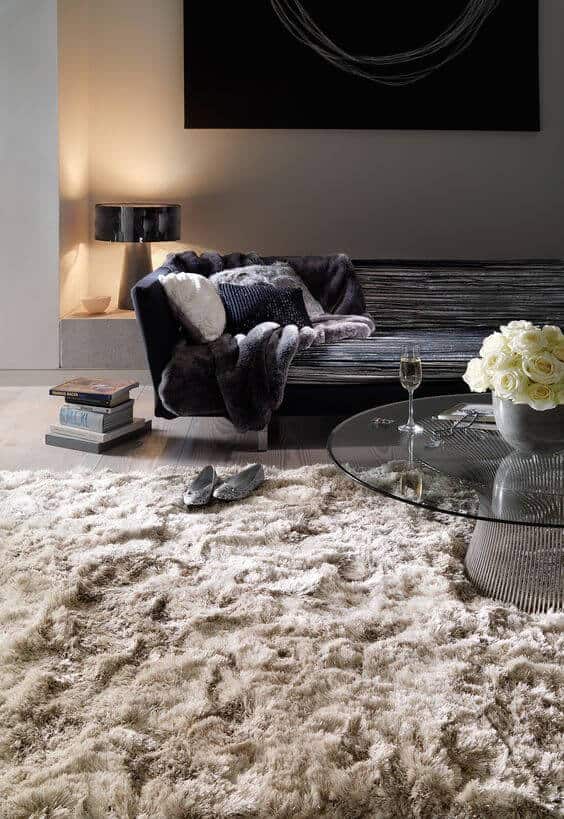 It is not only the depth of the rug that you need to consider but what patterns?
Geometric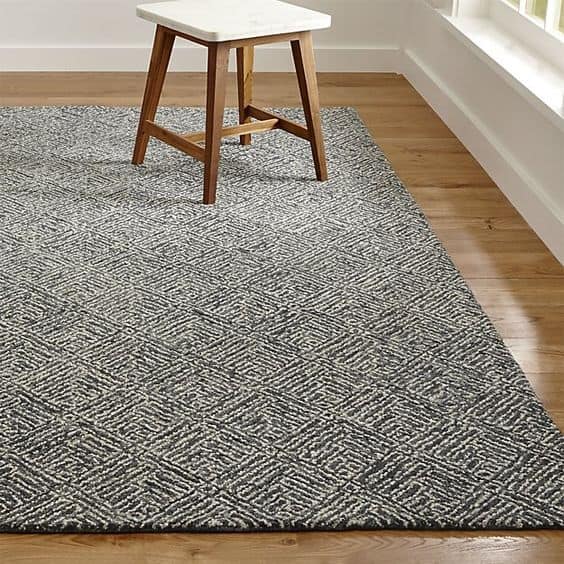 Plain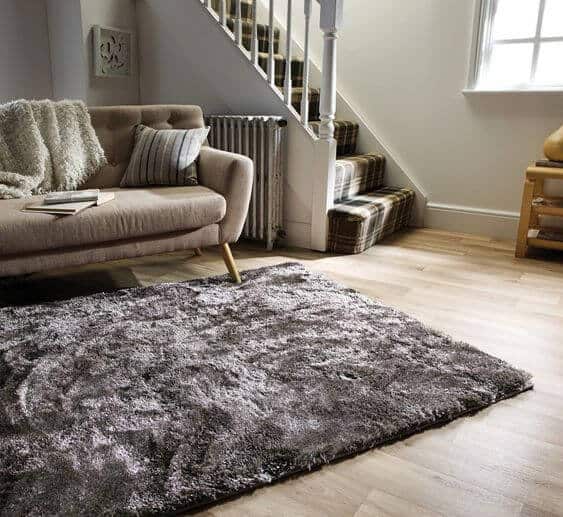 Diamonds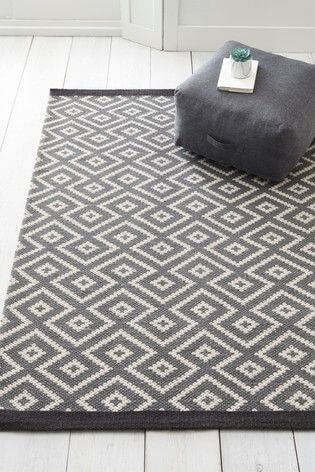 Patterned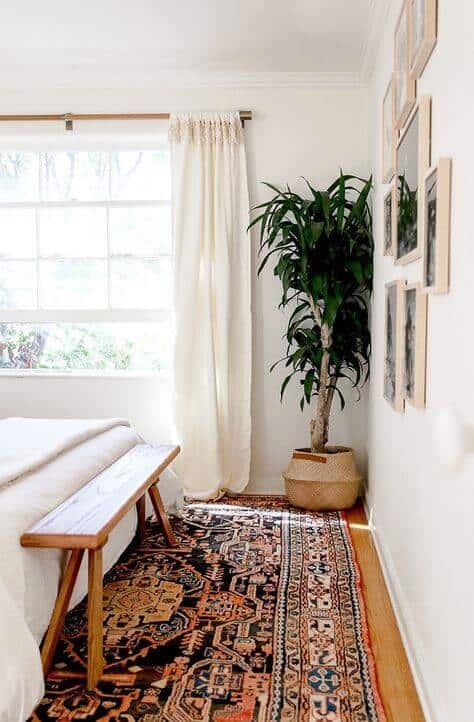 There are so many types of patterns for rugs; you really could get lost for choice! If you do not have a wooden floor, then fear not. You can easily buy carpet in all the same styles as you can get rugs.
Grey Bedding
Grey bedding may be one of the best and most noticeable changes that you can make to a bedroom without splashing paint around. There are many styles of bedding that you can get to make your grey bedroom a grey sanctuary. You could have anything from grey fur blankets for the winter, to sleek and smooth silk for the summer.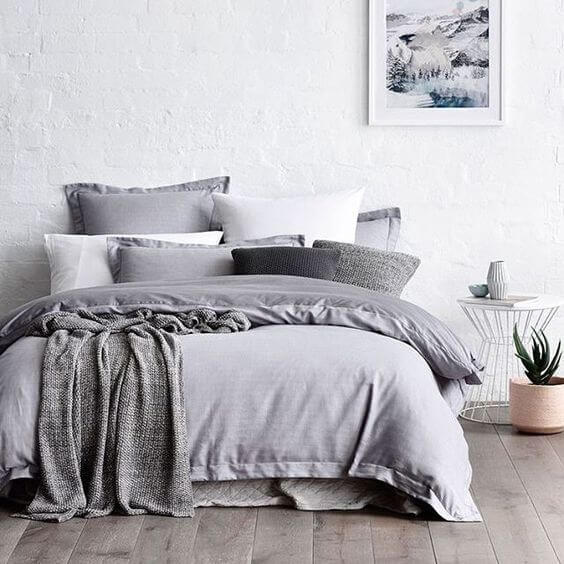 You can use every day, non-patterned bedding, or be a little adventurous and chose a slightly more bold statement with two-tone grey. Or you could go all out and mix in the color of your choice; any of your choices will be in perfect fit with your new grey bedroom ideas. Almost any color will go with the grey as you will see later.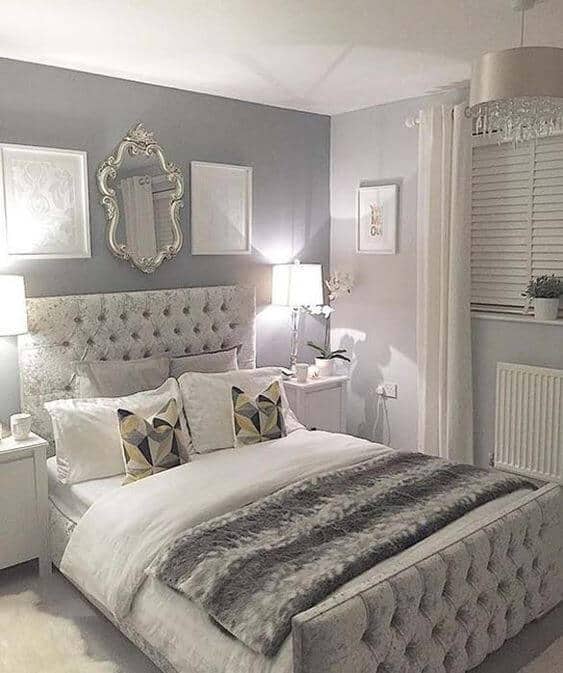 Grey Window Dressings
Of course, along with the other grey features that you have in your bedroom, there have to be grey window dressings. Whether you choose to use blinds (Venetian, roller or vertical), you will be able to find them all in styles that suit your taste. Do you have a street light outside of your window? Get yourself a black-out roller blind. Like the sunlight seeping in when dawn breaks? Get some verticals and adjust the angle to suit.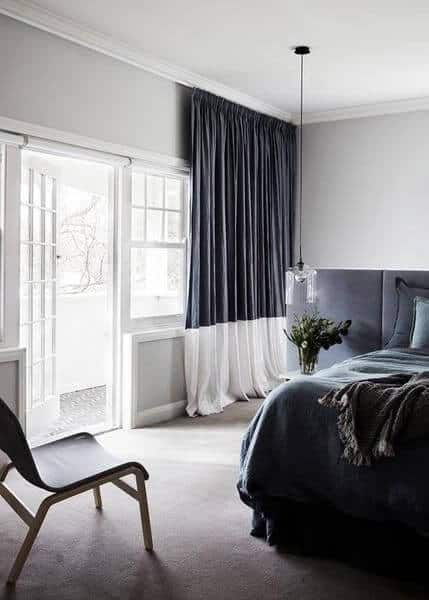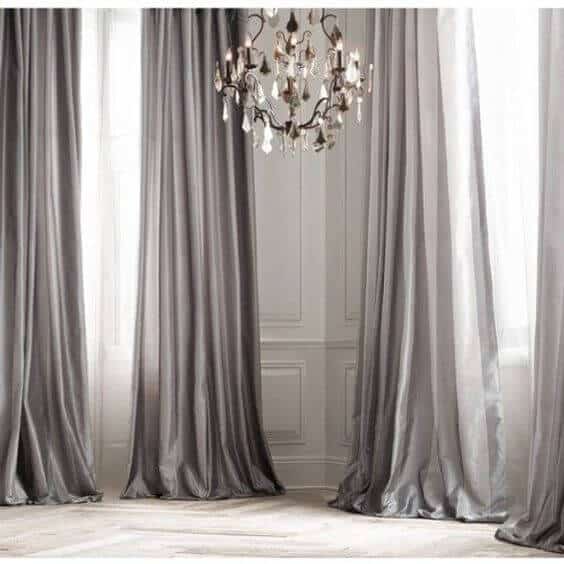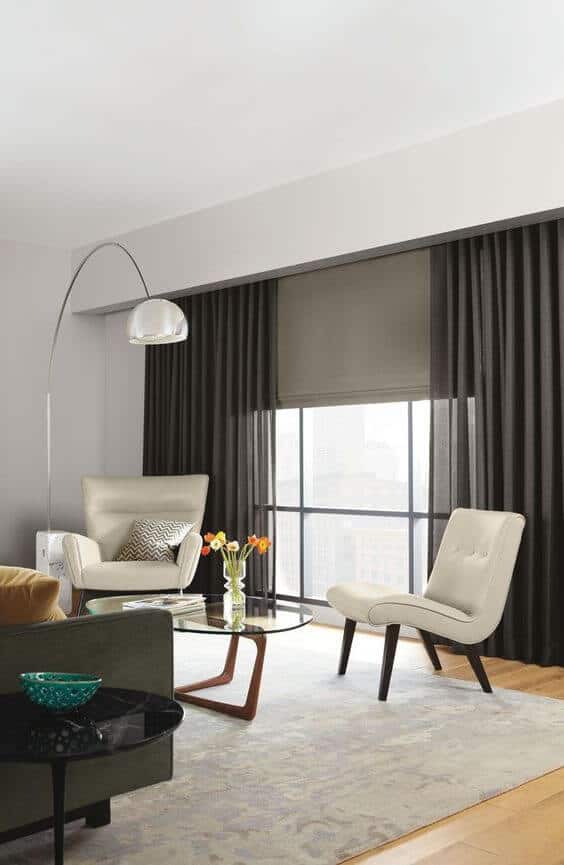 Blinds not your cup of Earl Grey? Curtains can be a trusted favorite. Grey curtains look amazing. The heavier, the better in my opinion. You can leave a crack in the middle to allow the stream of the sun to wake you up in all of its glory.
Grey Feature Walls
Grey feature walls are next. So, you have your curtains, accessories, bedding, and rug… Now what? Well, for a start off I can say I told you so. I told you that you would catch your grey bedroom fever, didn't I? Now is the time to step it up a notch. And a big one at that. Grab your brushes and rollers, and slap some lovely grey paint onto your feature wall. You know you want to.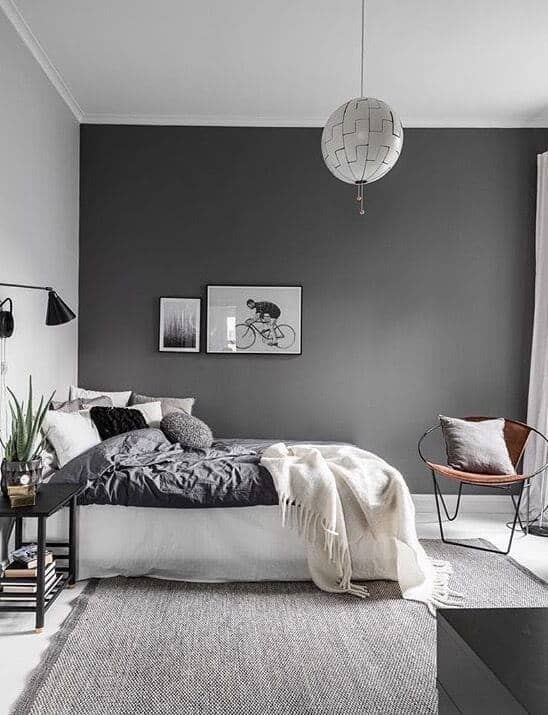 My only advice here is to take your favorite grey accessory in your room to the paint store when you go. Try to match the color as well as you can. It is probably your choice because of the color as well as their style. Mix things up a bit, get a selection of greys and make patterns on the wall. Like stripes? Squares? Circles? Paint them.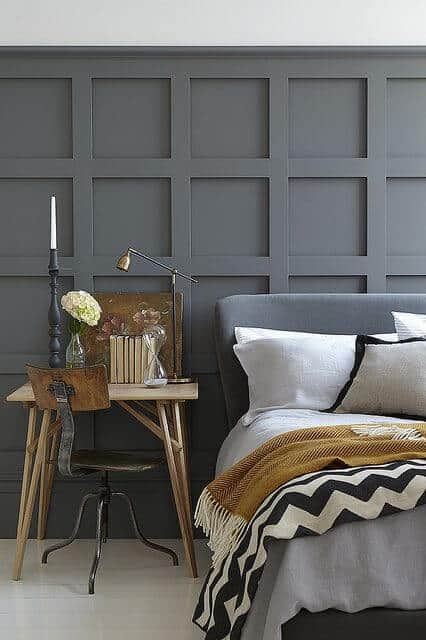 Grey Feature Wallpaper
If painting your feature wall is still not going to get you the desired effect, of course, you can wallpaper it! Just like everything else in this article, there are so many options that you can do with wallpaper. Do not feel limited to one option will wallpaper. You have not got to do the whole wall. Mix it up. You do not want to have a wall the same as everyone else.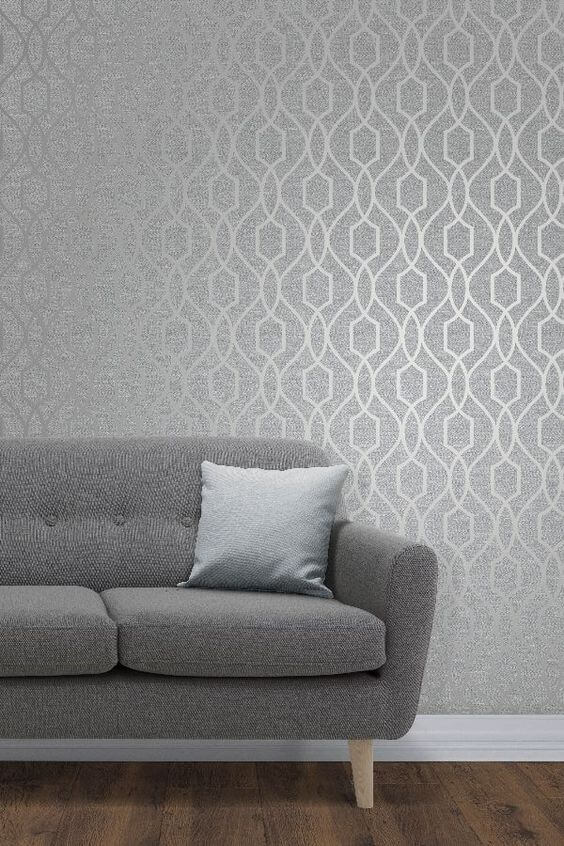 This may be a little more tricky, but take a look at what else you can do with wallpaper!
Grey Wallpaper in a Frame
Look at the types of effects that you can create with wallpaper in frames. Just buy some picture frames that accent your room decor. Take out the stock image and glue in your wallpaper. This is undoubtedly one of my most favorite ideas. Get yourself some cheap offcuts or even samples, and stick them onto some card. When you fancy a change, swap the backing in the frame!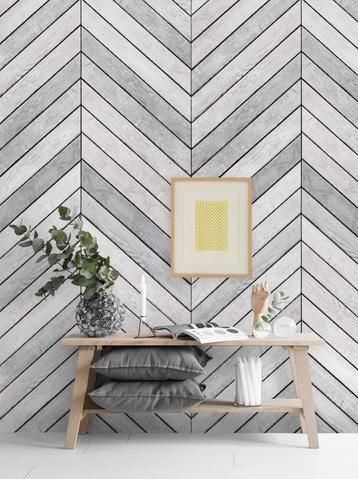 Grey Border Paper
Again, there are so many things that you can do with grey border paper.
Paint your feature wall two-tone with a border in the middle.
Make borders around photos
Have a top and bottom horizontal edge
Diagonal, off-center lines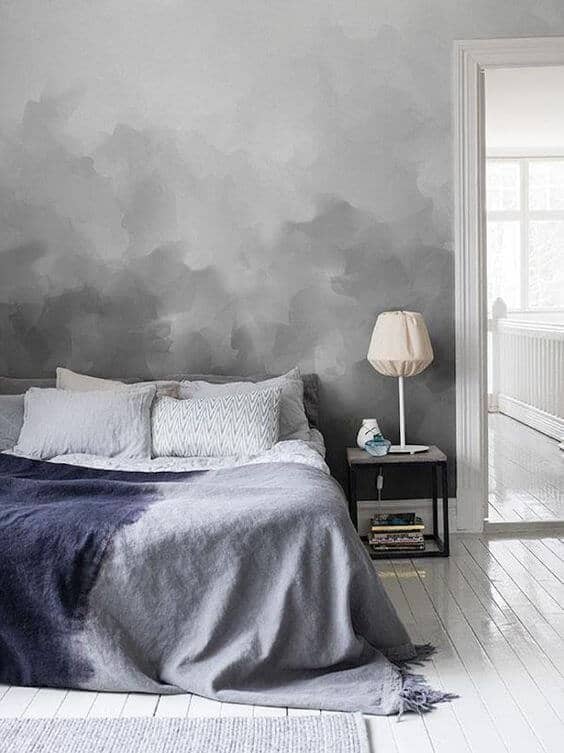 There is no limit to what you can do with wallpaper and borders. The only limit is yourself. Why not tell us what you have done with your wallpaper and borders? Leave a comment below.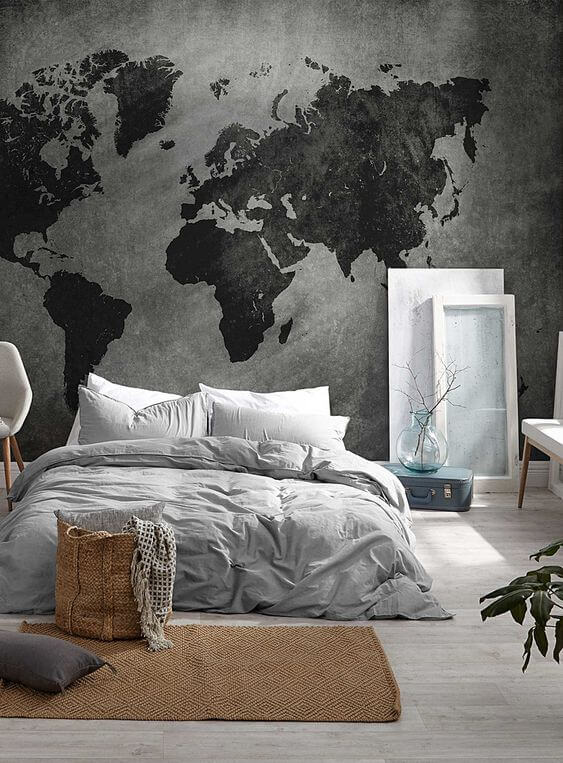 Grey Bedroom Color Matches
Grey will go with any color. ANY. You can set off any ambiance you like with just a little splash of the right tone with a grey room. Depending on what sort of atmosphere you want to set, you can change the accessories to suit. But let us take a look at how they will look before you invest your time and money. Which you will. Just look at how stunning some of these bedrooms look!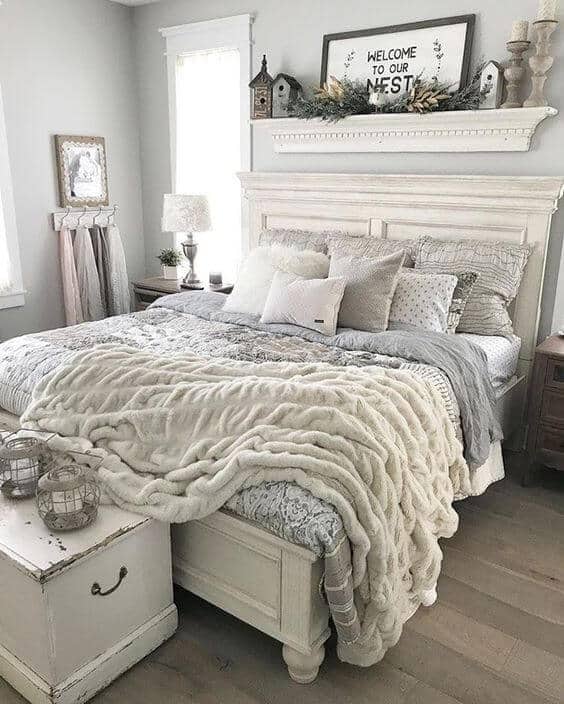 Fiery Red and Grey
Add some excitement to your bedroom with a splash of red. You only need to use a throw or a pillow or be a little bit more firey with a complete bed set.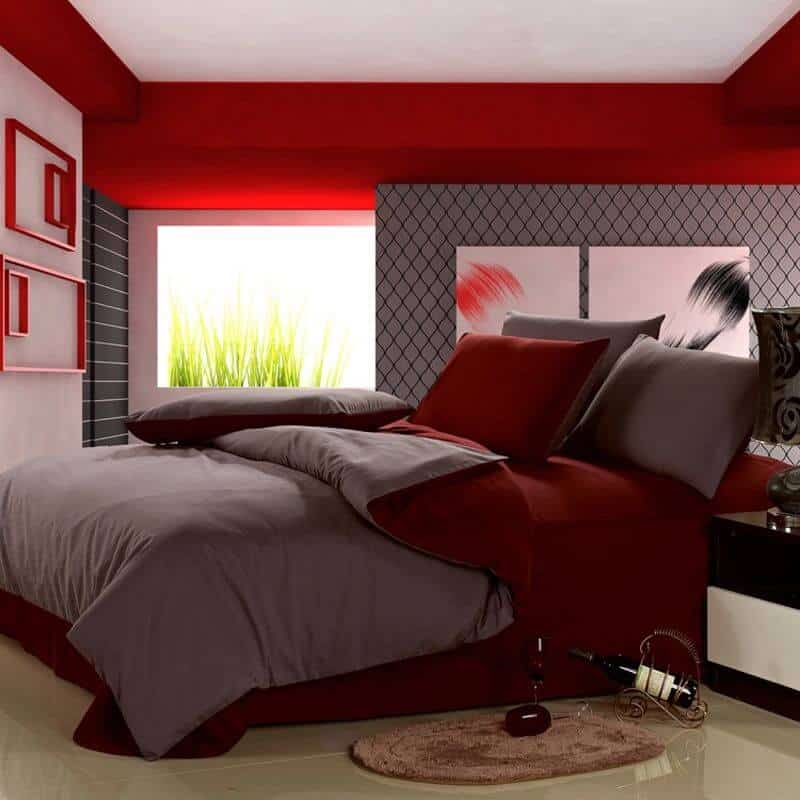 Calming Green
Add some freshness and wellbeing into the color scheme with a touch of green. It will relax and calm you after your long day. You could even go for a green border on your grey wall if you are as in love with this combination as we are.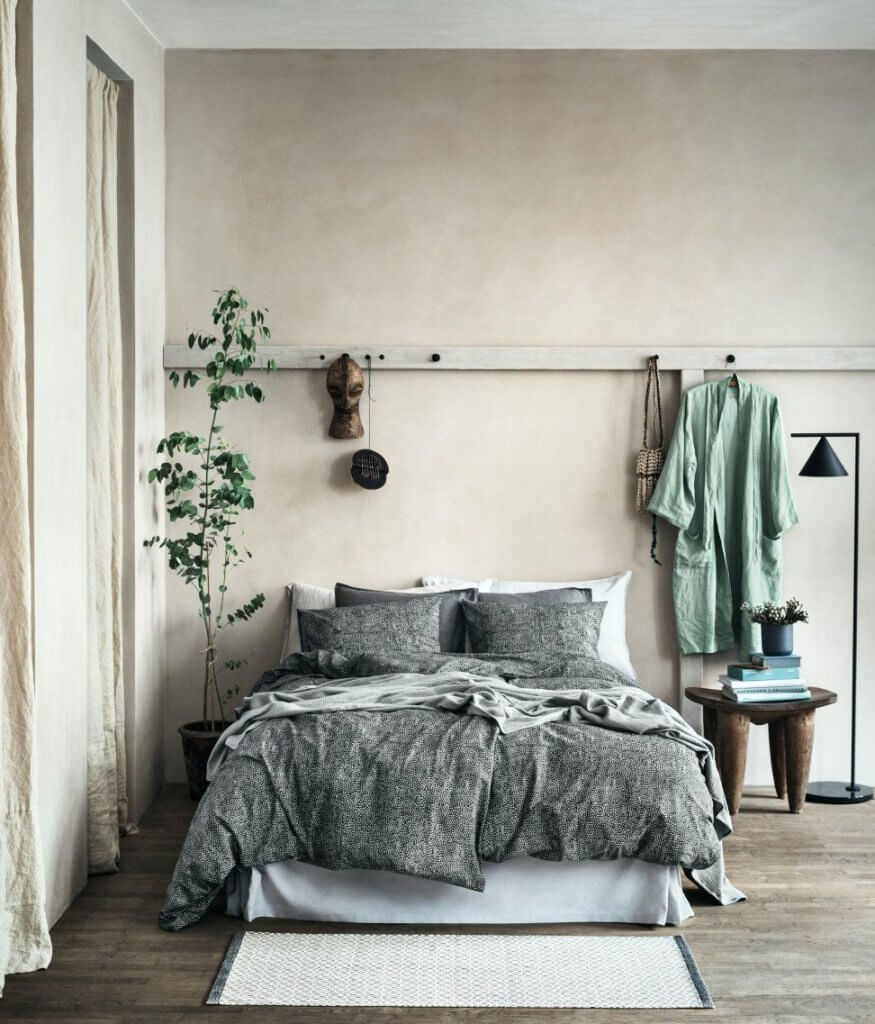 Grey and White, Keep it Light
If you are not a fan of the colors, but still want to mix it up, do not be afraid of adding some white. Adding white is a clean and fresh addition to grey. Just be sure to make them patterned as this combination can become quite overwhelming. More so than you would think, as they are both neutral.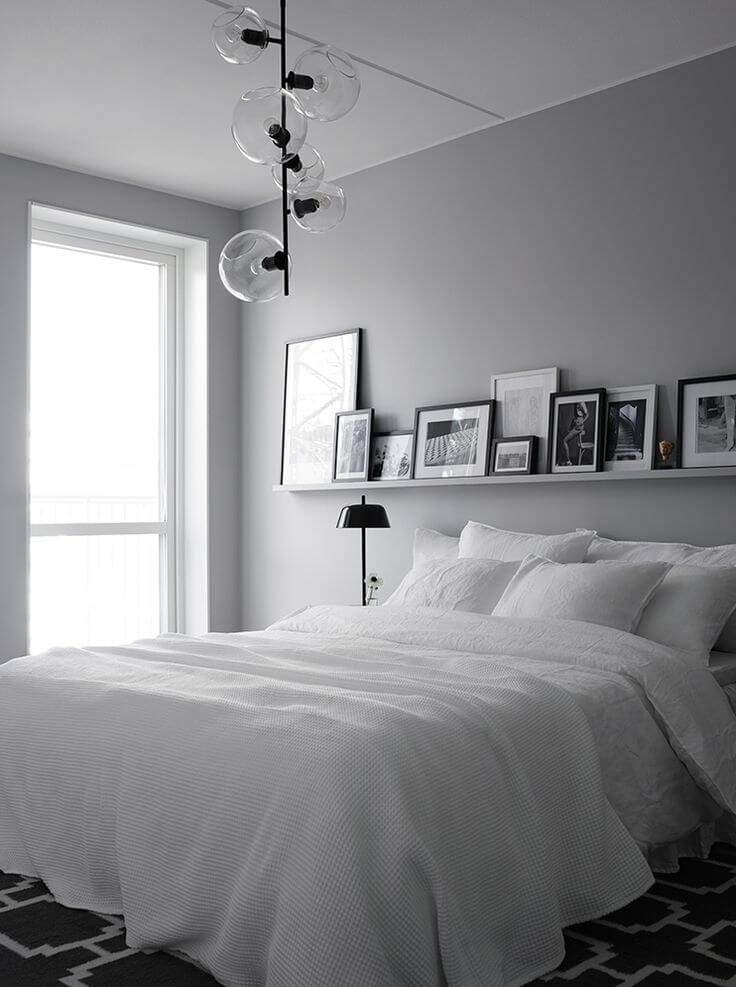 Grey and Blue, Just for You
Add some masculinity into your room by adding some sky or navy blue. They both go very well with grey and make it a lot more masculine with minimal effort for your new grey bedroom ideas. If this is for a child, then add some other blue accents into the room by adding blue lamps, and maybe even swapping out the grey curtains for sky blue ones.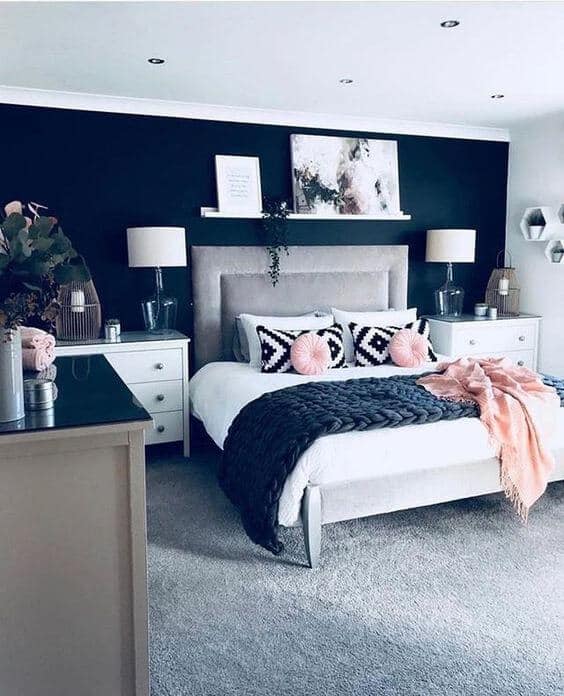 Pink Power
Is blue not the right color? Would you prefer to add a little feminine into the room? Why not try some pink? Whether it is pastel or vibrant, pink will give you the "girly" look that you may well be after.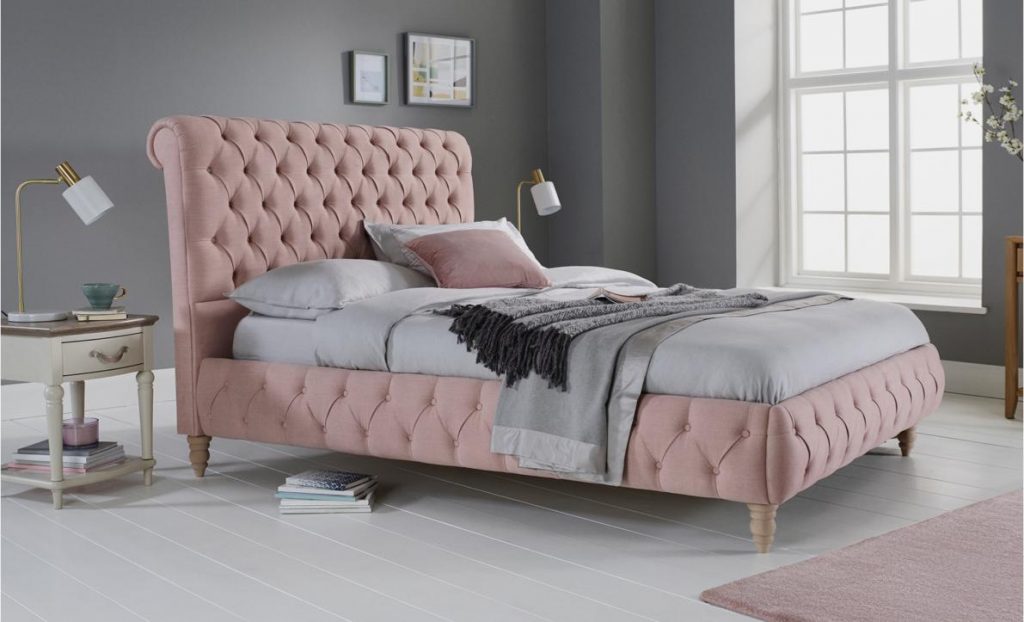 Purple and Grey
Pink a little too girly for you, but you still want to keep it more homely for the lady? Then try some purple throws. You could always mix it up a bit and get some purple wallpaper for those picture frames we spoke about earlier.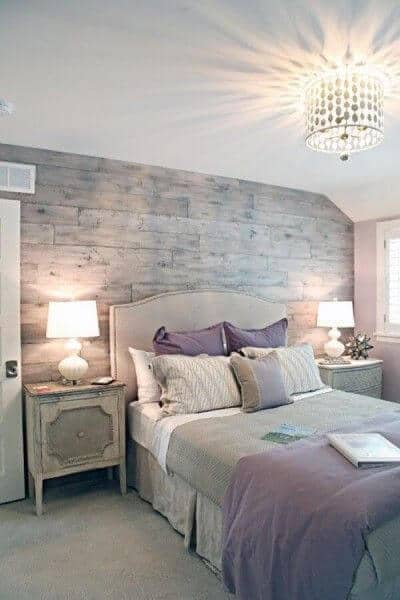 Sunshine Yellow
Rise and shine! You will be ready to face the day with the vibrancy of yellow accessories in your room. You can go to town on this one. I am not sure that you can go too far. Even if you do, it will just turn into a yellow room with grey accents! Yellow window dressings look brilliant in a grey room.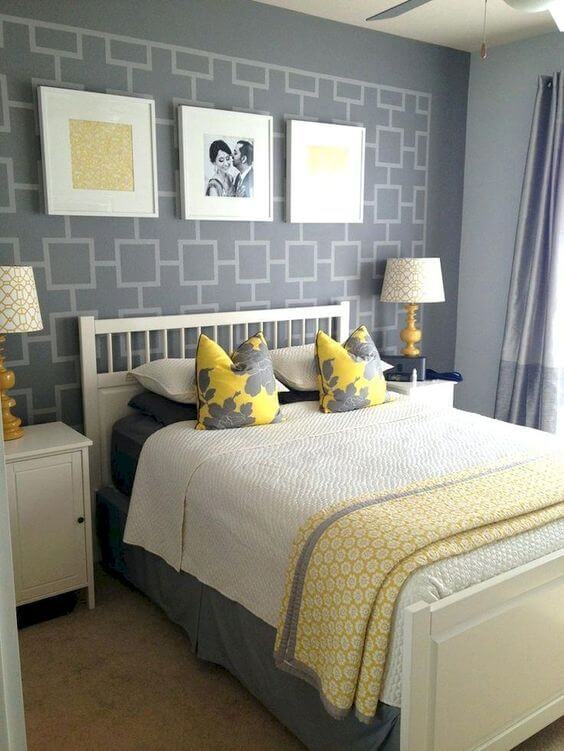 Grey, Grey, and Some More Grey
Not loving the idea of any of the color combinations you see above, but you still want to change things up? Add different shades of grey around the room for something to even catch your eye. This is very good for keeping the neutrality of a place without adding color where you don't want it.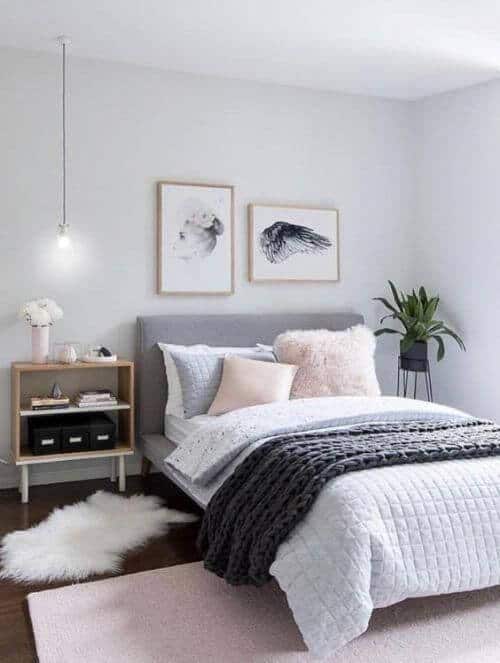 Conclusion
If I have not converted you to a grey bedroom by now, I don't think anything ever will. These sleek, stylish and modern rooms are just perfect. When working with grey, do not be afraid to turn up the vibrancy with some color, or keep it calm by adding some white. One of the best tips that I think I may have for you in your quest for the best grey bedroom would be to overbuy your grey paint, but also buy some black and white too. This way you can add them into a separate tub and make the exact shade for where ever you like in your room.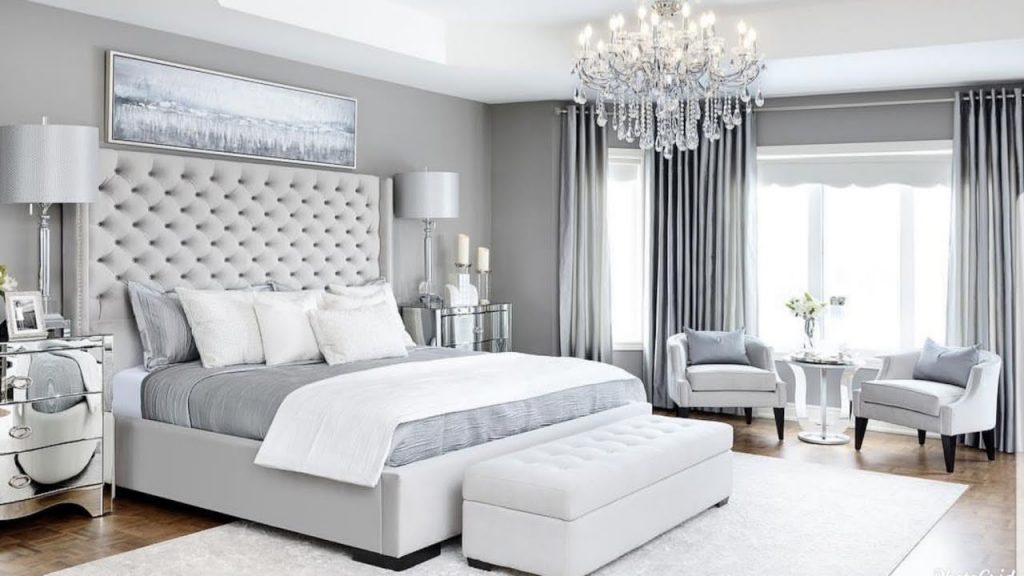 You could also try buying different accessories in different colors so that one day you have yellow scatter cushions and the next you have a red throw instead. When you feel like you want to wake up in a good mood, put your yellow picture frames up!
Grey is the mother of combination starters. Let us know in the comments if we have missed your favorite grey bedroom idea combinations, and you never know, we may add them next time!