A Rundown of Interesting Facts About Brick Outdoor Kitchens
Home extensions have been known to increase a property's value and curb appeal. A patio, deck, gazebo, and conservatory are just some of the structures that will not only add charm to the home but expand the living space as well. Although having them built is quite expensive and extensive, the result is worth all the effort, time, and money. This is especially true if they are made of durable and robust material—brick.
Among your choice of structures, though, nothing is more functional and practical than an outdoor kitchen. Having one is perfect for what Australians would call alfresco entertaining and dining. You can also consider it as a feature that will make a stay-cation quite appealing what with the variety of dining setting it provides. Any time your old cooking hub bores you, you can always march right outside and then prepare meals and eat outdoors.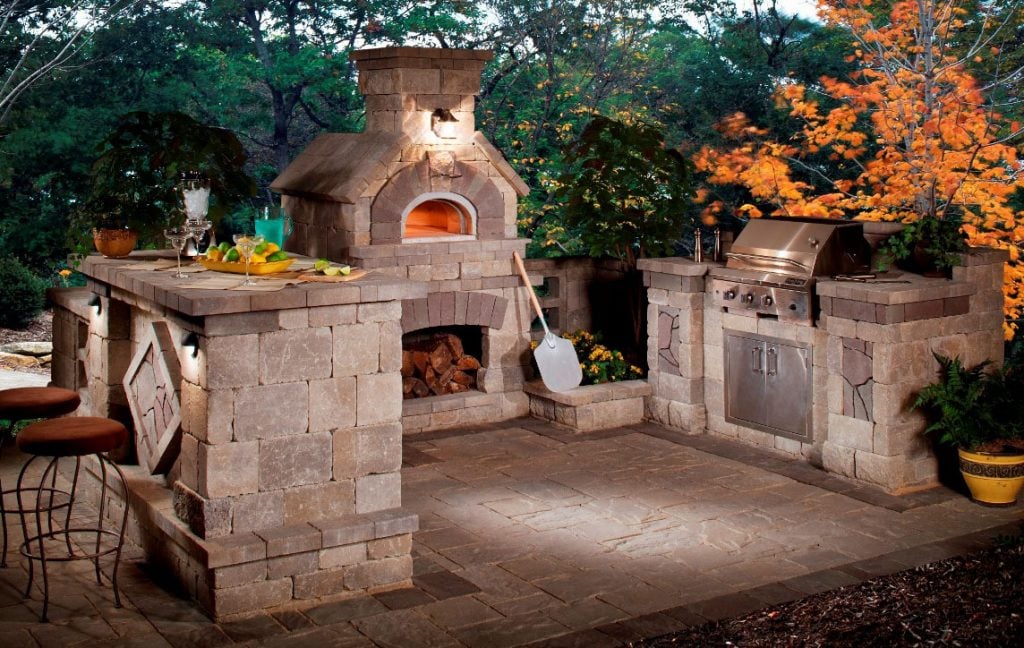 Now, before you decide to have one built, you have to ensure that you have enough space for it. As much as possible, do not sacrifice your garden because it's just as important as your cooking area. Not to worry, though, as you can always opt for a compact design if you have limited room. Well, that settles it then. You will have one of the most outstanding brick outdoor kitchens made.
There are two excellent reasons to use brick. For one, it is long-lasting and resistant to the harsh elements. Even if it rains like crazy, it will not crumble, provided that it is built on a concrete slab. For another, it is inexpensive. That is because the raw materials are cheap, and there is no need to face it as it already has a beautiful finish. Painting over it will be at your discretion as well, which means that you can save even more if you decide to retain the brick's original color.
So, what is the catch? Of course, there is always a downside. If you opt for a sophisticated design, involving curves and circles, it will be harder to achieve the form that you desire using bricks. But that may not be entirely impossible because you can always combine it with concrete, which is easier to shape. In the end, the disadvantage is not all that bad. Now, it's t to get the project underway.
Pick the ideal location
The best option is the area close to the door, leading back to your indoor kitchen. Why? No matter how well-equipped your outdoor cooking hub is—range, refrigerator, storage, and all—trips back and forth are inevitable. What if you forgot the baking pan or you accidentally brought in the pot intended for the outdoor kitchen? For that reason, pick a spot that is not too far from the house.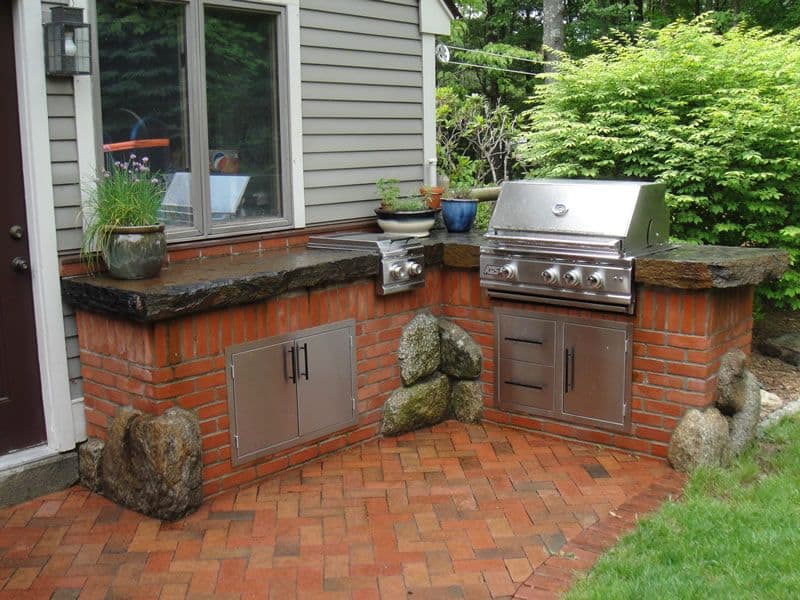 Provide enough workspace
Because you would still be cooking and preparing food, you need just as much counter space. You must have docking stations as well, especially near the cooktop or brick oven. You would not want to juggle hot pots and pans while looking for an empty spot. Without counters, working in your outdoor kitchen can be a recipe for disaster. To ensure that the area is efficient and functional, apply the work triangle when deciding on a design. Also, do not forget to provide ample storage, as well.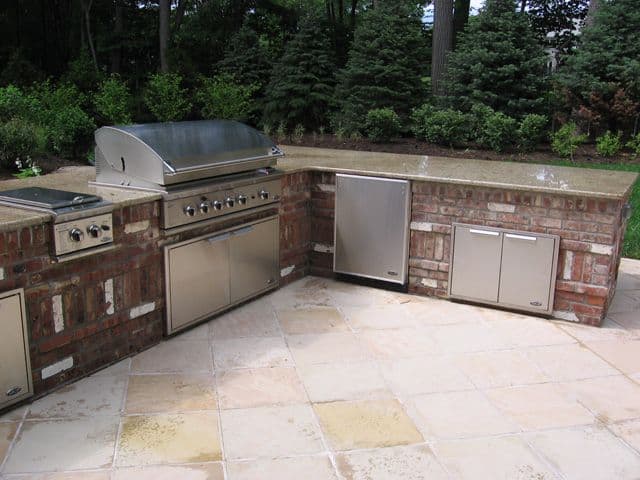 Have a fireplace or stone grill built
Brick outdoor kitchens would be less warm, comfortable, and authentic without this feature. Alfresco dining during chilly nights or the cold months is impossible without the fireplace as well. Besides, it would be such a shame to completely abandon this fantastic spot when snow makes its first descent. It is imperative that you must be able to enjoy your outdoor cooking hub for most of the year, hence the need for a furnace.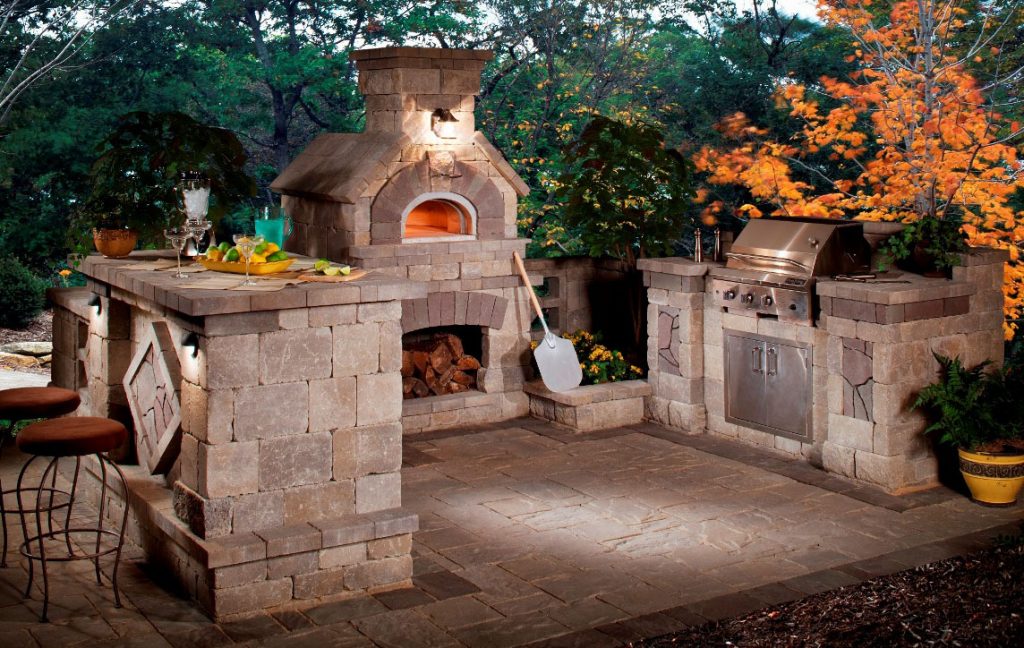 Add a roof over it
If a fireplace makes it warm for most of the year, a cover will make it available any time you want. Whether it is sunny or rainy, a roof overhead will protect you and all the equipment from the elements. A pergola with transparent sheets makes a great option. But you can use other materials as well so long as it is befitting to the overall theme, which is outdoor brick kitchens. The good thing about a covered cooking area is that you can add furniture pieces suited for indoor use. If you do not find wicker appealing, for example, you can skip on it and opt for upholstered bar stools or dining chairs. You can add a TV and other entertainment gadgets as well.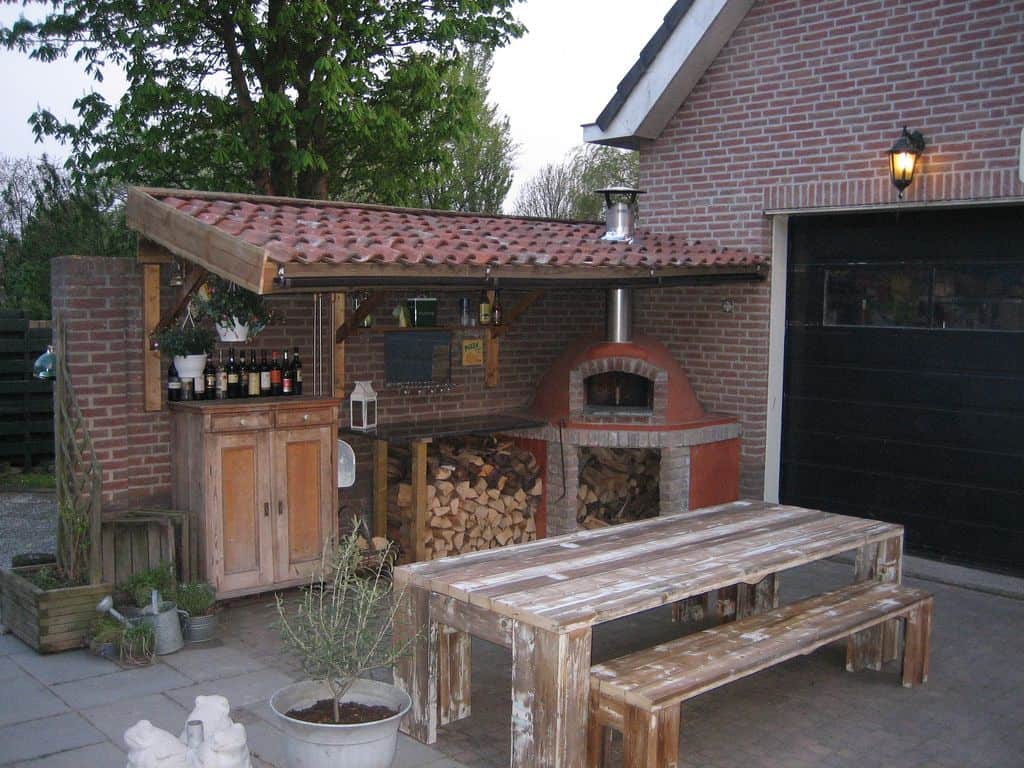 Decide on storage design
Because bricks are customizable, you can use it to house the cupboards and cabinets. Still, you can use concrete blocks, boards, and metal frames along with it. You can also opt for pre-fabricated shelves, which you can slide through the slots made of bricks. Your choice, however, depends on three things: (1) your shelf and storage needs, (2) the design of the cabinet and layout of the counter, and (3) the experience and skills of your builder.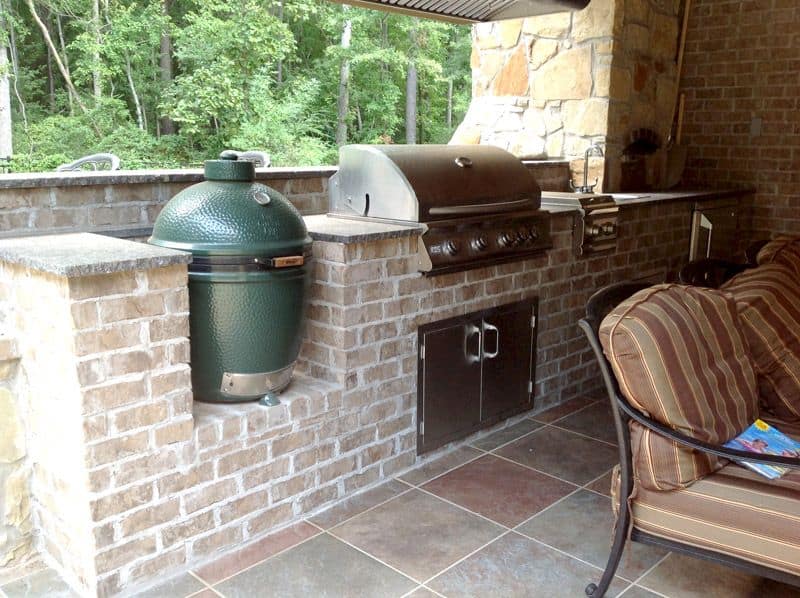 Decorate with comfort in mind
An alfresco kitchen is a magnet for guests and family members alike. At every opportunity, they are likely to head right to it even if they want to chat. For that reason, you should furnish your outdoor cooking area with the ideal furniture pieces. In deciding where to place the bar or dining set, however, you must maintain the efficiency of the kitchen. Consider where most of the foot traffic will happen and then get the table setting as far from it as possible. Just follow the same concept of decorating the outdoor brick kitchens as you would their indoor counterpart.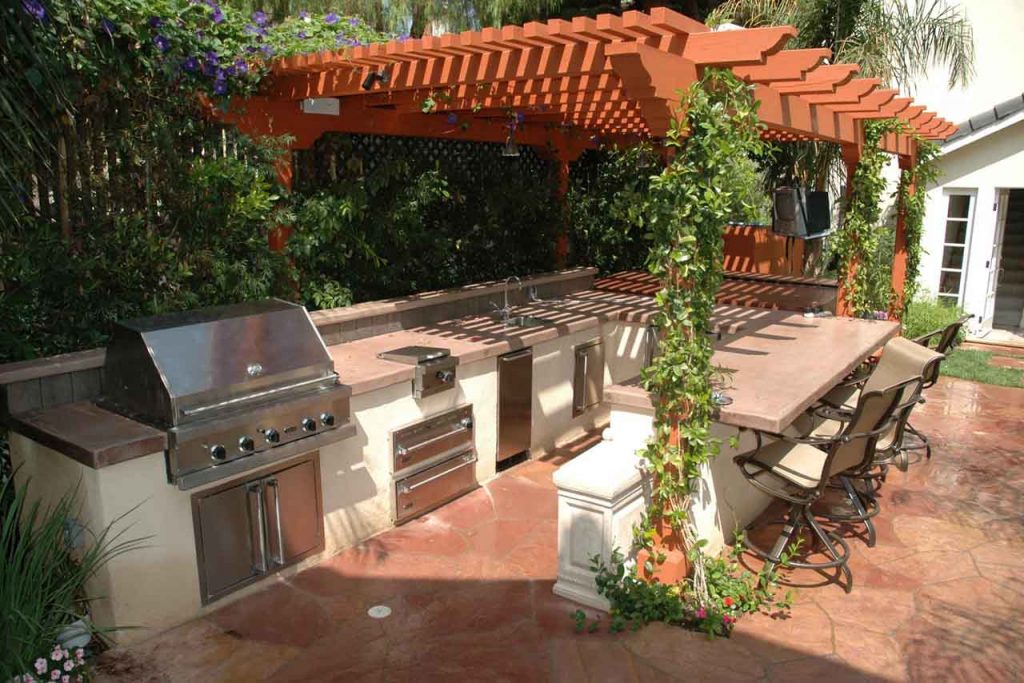 Use your theme
Lastly, stick to the theme when deciding on accessories. Rustic pieces would go well with bricks than any other type. But if you have a more eclectic taste, you can always mix and match so long as the entire place would not look crowded and disorganized.