As we have been talking about all different areas of the home since we started this site, we thought that it might be about time to give you a more extensive gallery of some of the best interior and exterior designs that are available to see. Whether you have a large or small home, you will want to make the most of it in any way that you can. Therefore, here at Kudos House, we thought that we would complete a mini-series of articles that are dedicated to specific rooms or areas of the home.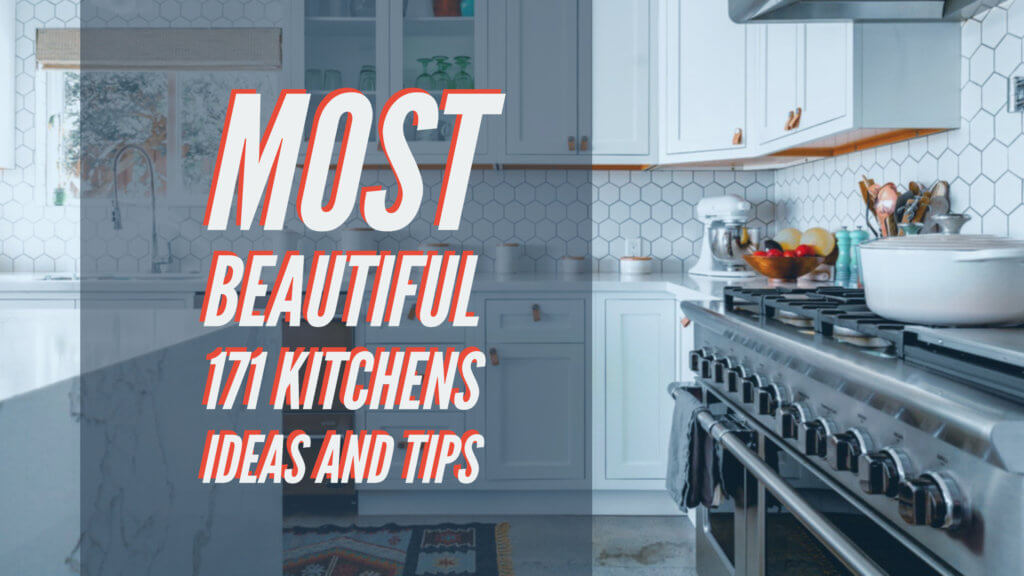 Made with Adobe Spark
In this article, we will concentrate on one of the most used rooms in any home, the kitchen.
Kitchens – The Heart of The Home
As you and we all know, kitchens really are the heart of the home.  We all spend so much time in them that it almost feels like the only room in the house that we use. It is often the room that we use first thing in the morning, and then also the first room that we use when we get in after a long day at work. 
Kitchens are where we all eat, socialize, and entertain our visitors. Therefore, when you are planning on renovating your kitchen, it is a good idea to look through as many ideas as you can before deciding what you are going to do. Not only is the renovation of your kitchen going to give you a better feel of your own home, but it will also add a potential for the increased value of your home too. That is why we need to find ways to utilize all of the space that you have, and also make it look homely.
[modula id="1367″]
Personally, I have a fairly large family. However, we do not have an overly large kitchen. Although, that does not stop it being where everyone will gather. From general chatting to just grabbing a drink, to preparing a meal, and having friends over for the evening, the kitchen gets used even more than our living room.
So, let's take a look at what sort of things you can do to get your kitchen up to the standards that you deserve.
Kitchen Designs
As I have stated, this article is going to be about kitchen designs. You may think that this is going to based on only more substantial, more fancy kitchens. However, that is not going to be how we do it. That is because large and fancy kitchens are not what everyone has to work with. That being said, there will be some large and fancy images, as well as some small and quaint design ideas.
We have never envisioned this website as a place that only certain people can go. We have always seen it as trying to build a Kudos community around all types of people in all types of houses.
That being said, let's take a quick look through some of the aspects of kitchen design that you need to consider:
Appliances
Your first thoughts when you think about appliances are going to be cookers, fridges, freezers, etc. However, we will include some of the more unthought of appliances that you can use to get more pleasure and practicality out of your kitchen. Items such as; waste disposal, wine coolers, cooker hoods, etc.
[modula id="1416″]
Cabinets
Kitchen cabinets provide you will all of the essential, and non-essential storage that you will want. Furthermore, they provide most of the visual design aspects with the facias that you choose.
[modula id="1494″]
Worktops
Worktops are also a massive visual aspect to your kitchen that you need to consider.
[modula id="1525″]
Flooring
Flooring is a highly important aspect to consider when redesigning any room, and the kitchen is no different.
[modula id="1562″]
Lighting
Lighting can make a room appear completely different. We will show you how.
[modula id="1594″]
Heating
An often overlooked aspect of any room is the way you heat it. We will help you get the most of your heating in your kitchen.