As we have been talking about all different areas of the home since we started this site, we thought that it might be about time to give you a more extensive gallery of some of the best interior and exterior designs that are available to see.
Whether you have a large or small home, you will want to make the most of it in any way that you can. Therefore, here at Kudos House, we thought that we would complete a mini-series of articles that are dedicated to specific rooms or areas of the home.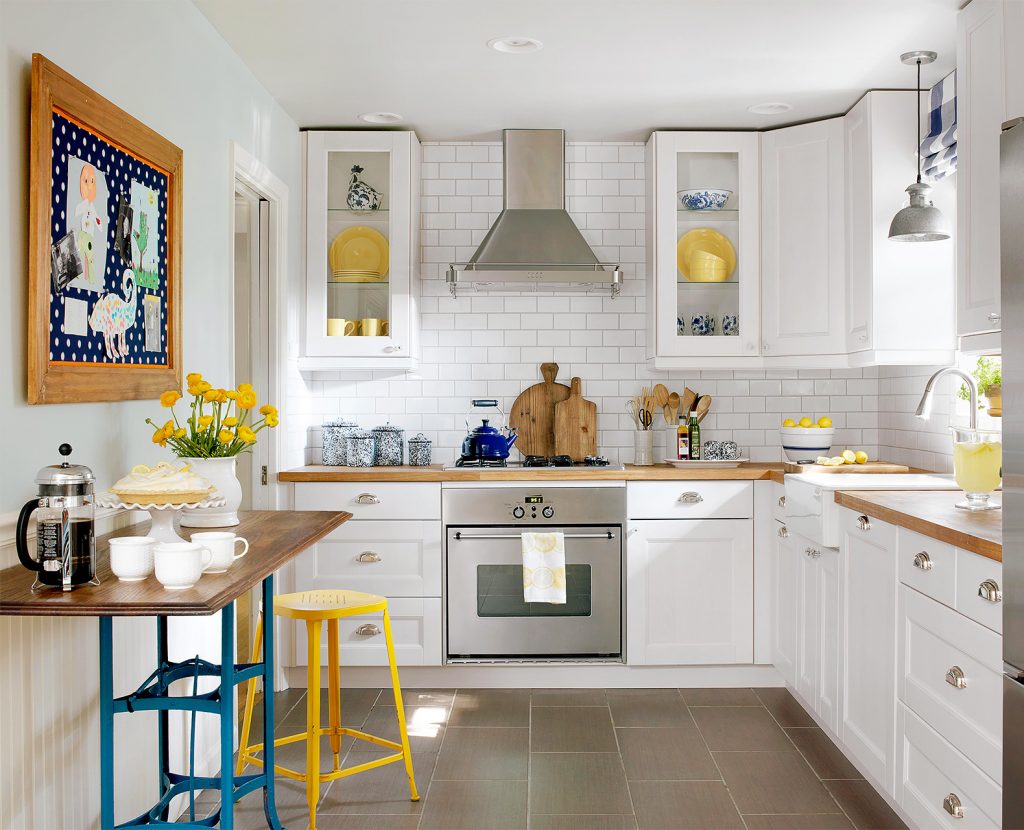 In this article, we will concentrate on one of the most used rooms in any home, the kitchen.
Kitchens – The Heart of The Home
As you and we all know, kitchens really are the heart of the home.  We all spend so much time in them that it almost feels like the only room in the house that we use. It is often the room that we use first thing in the morning, and then also the first room that we use when we get in after a long day at work. 
Kitchens are where we all eat, socialize, and entertain our visitors. Therefore, when you are planning on renovating your kitchen, it is a good idea to look through as many ideas as you can before deciding what you are going to do.
Not only is the renovation of your kitchen going to give you a better feel of your own home, but it will also add a potential for the increased value of your home too. That is why we need to find ways to utilize all of the space that you have, and also make it look homely.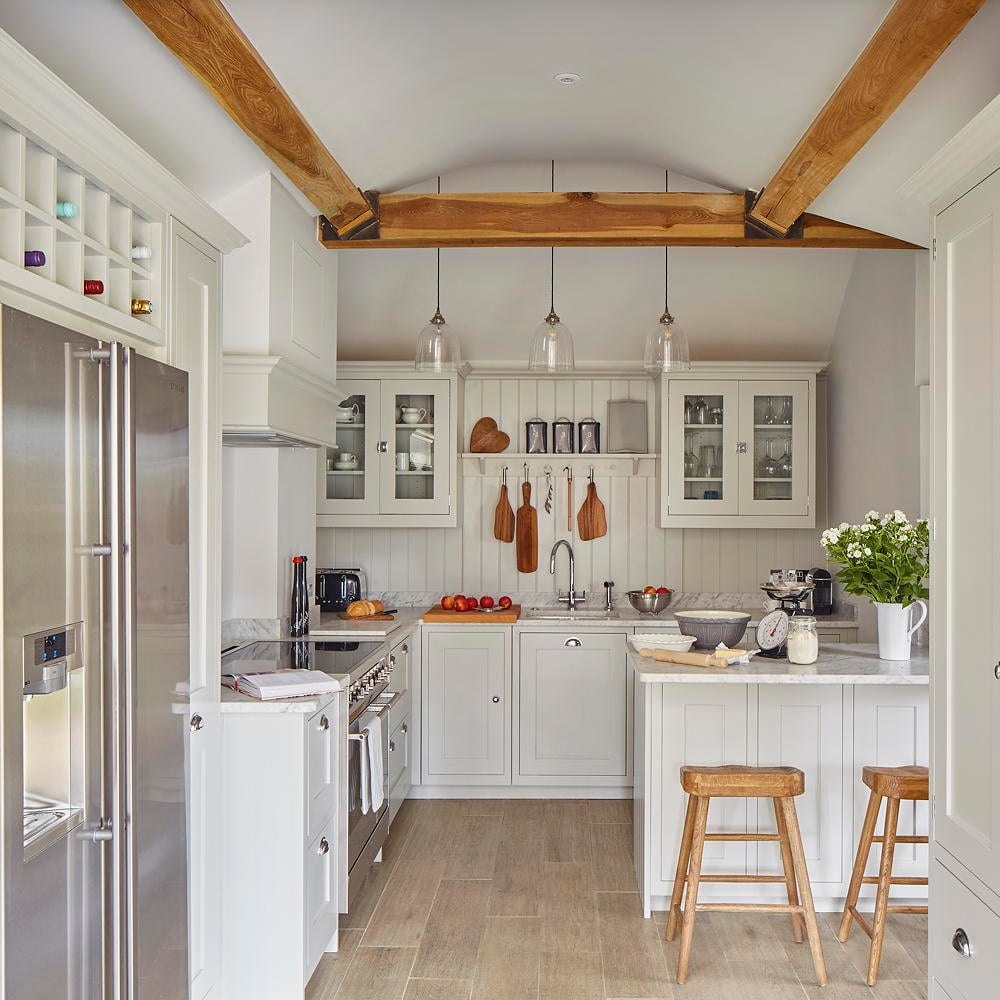 Personally, I have a fairly large family. However, we do not have an overly large kitchen. Although, that does not stop it being where everyone will gather. From general chatting to just grabbing a drink, to preparing a meal, and having friends over for the evening, the kitchen gets used even more than our living room.
So, let's take a look at what sort of things you can do to get your kitchen up to the standards that you deserve.
Kitchen Designs
As I have stated, this article is going to be about kitchen designs. You may think that this is going to based on only more substantial, more fancy kitchens. However, that is not going to be how we do it. That is because large and fancy kitchens are not what everyone has to work with. That being said, there will be some large and fancy images, as well as some small and quaint design ideas.
We have never envisioned this website as a place that only certain people can go. We have always seen it as trying to build a Kudos community around all types of people in all types of houses.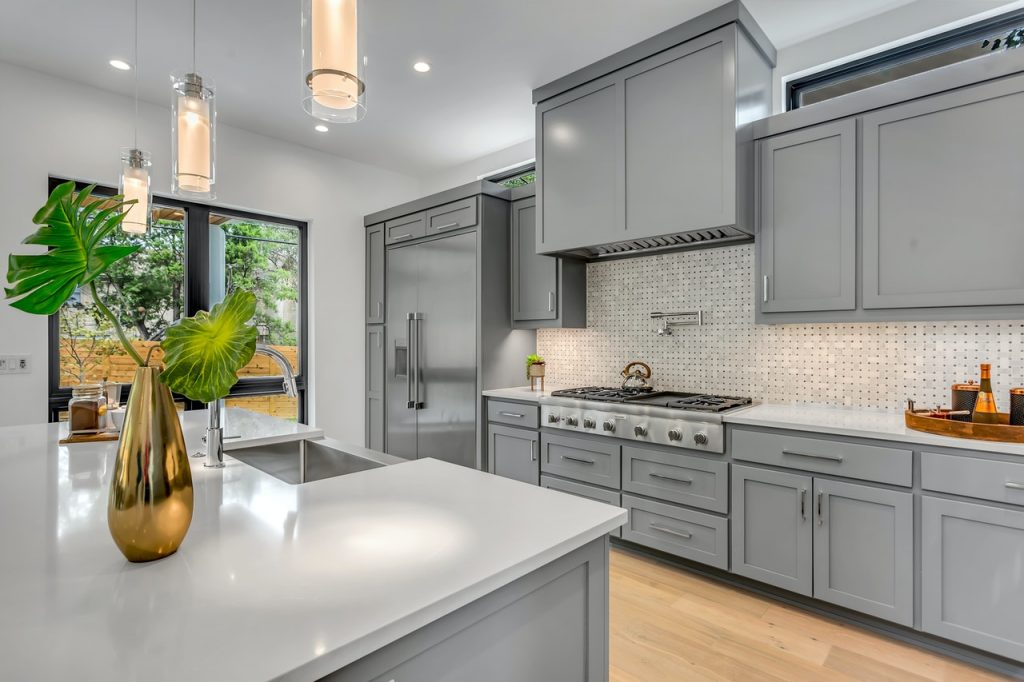 Country Farmhouse
Creating an inviting, cozy, and open country farmhouse kitchen will allow you to feel like you are having a rustic weekend getaway every day. Farmhouse furniture and tables are very popular, and for good reason too. The lived-in look gives it a comfortable vibe, and you can include blues, yellows, and reds paired with creams and browns to tie in all of your décor.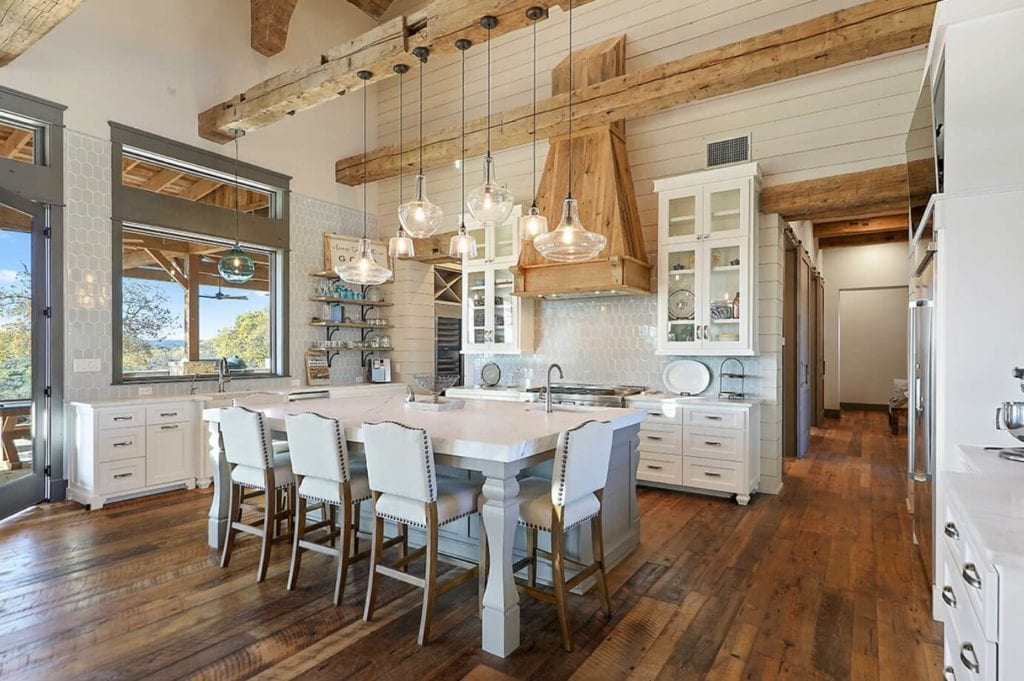 Modern and Sleek
Sexy, suave, sophisticated, and sleek, having a modern kitchen is bound to keep clutter to an absolute minimum. High-tech appliances and reflective surfaces are the focus in modern kitchens. Add to that some exotic woods and you have a no muss, no fuss touch of luxury. Bertoia stools and midcentury chairs will make your kitchen even more iconic, embracing the modern yet classic look.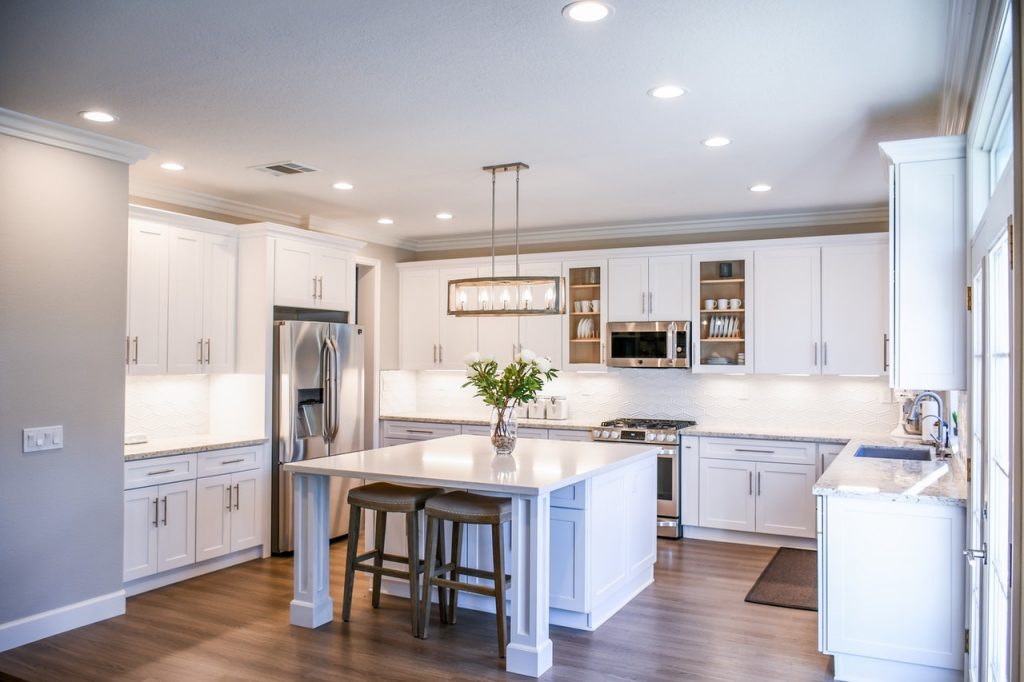 Charming Cottage
Whether you have a large or small kitchen, designing it with a charming cottage style allows you to feel enveloped and comfortable. The imperfect finishes and homespun elements give a one-of-a-kind feel that offer the perfect backdrop for collectibles and offbeat art pieces. If you enjoy thrifting and visiting flea markets, this kitchen style will give you a great activity to enjoy everyday pleasures. You can pair whimsical style with serious cooking by adding retro colors, rough finishes, and modern appliances.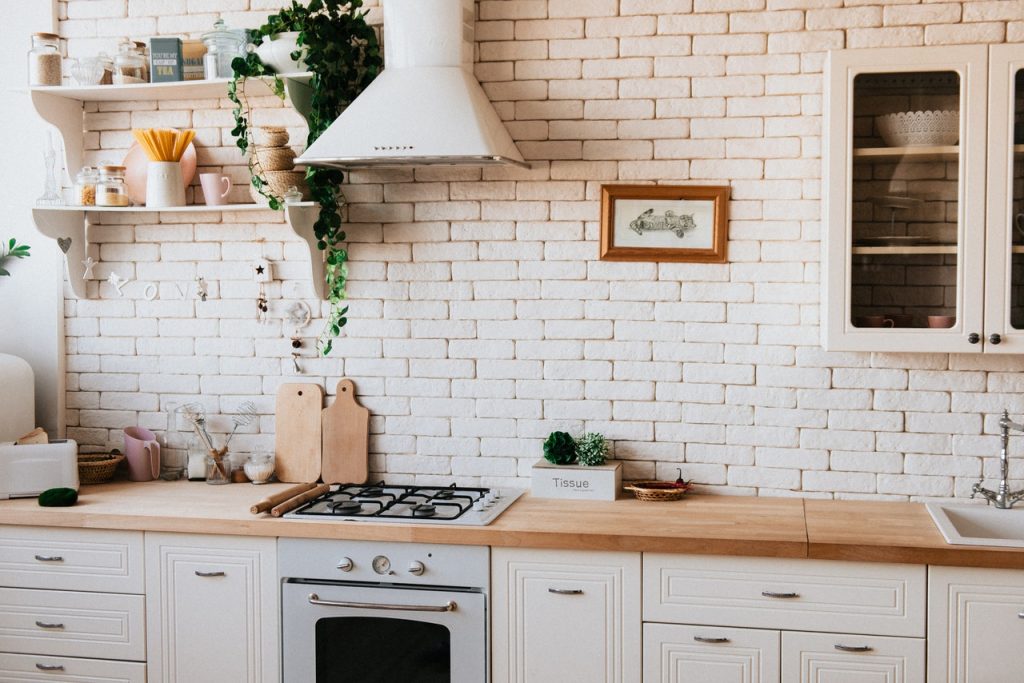 Contemporary
Often confused for modern, a contemporary kitchen has a lot more homeliness and family friendliness to it. The style has a curated mish-mash of materials – casual and polished, old and new. Contemporary kitchens are ideal for those who want to cook WITH their family and friends not FOR their family and friends. So, creating easy flowing spaces where people can interact and work is vital. Pair durable seating and open counters with top quality cooking appliances and you are set to go.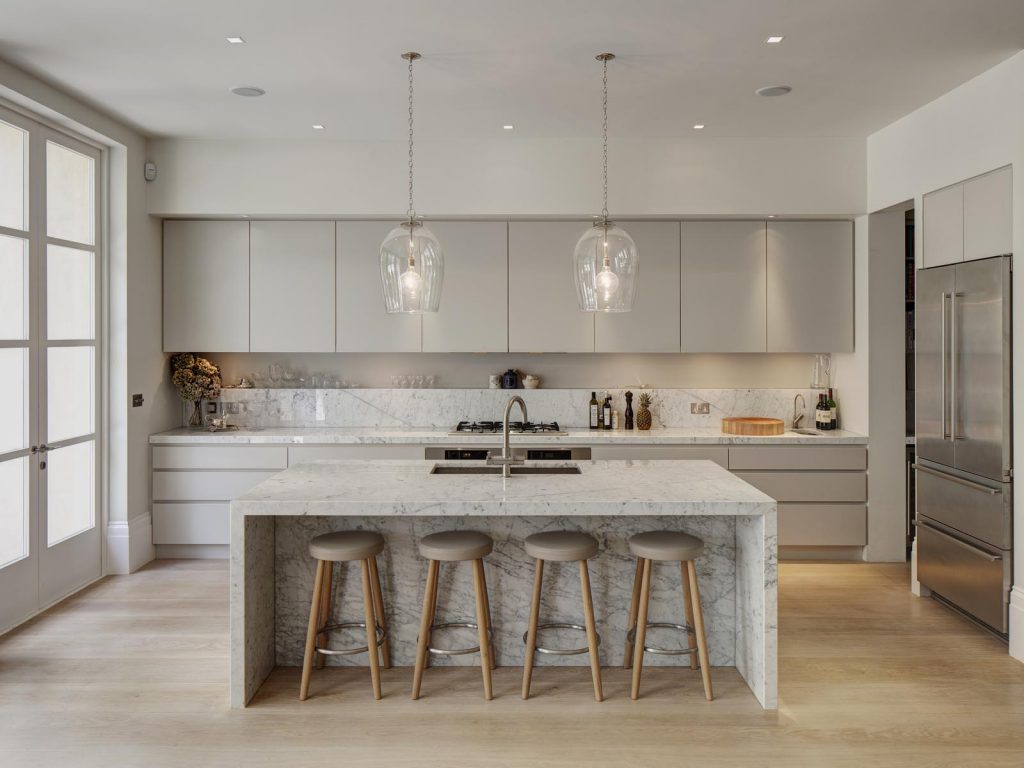 French Country Meets Mediterranean
If you can imagine your kitchen as one in a small Southern France hotel or a villa on the Amalfi Coast, this is the style to go for. Sun-dappled colors, elegantly timeworn surfaces, and a purely romantic atmosphere. To recreate a Mediterranean ambiance, use tones of ochre, cobalt, and russet, warm wooden cabinets and seating, and as many handmade ceramics as possible. Copper pots, rough-hewn textures, and rush seats will give you the final touches.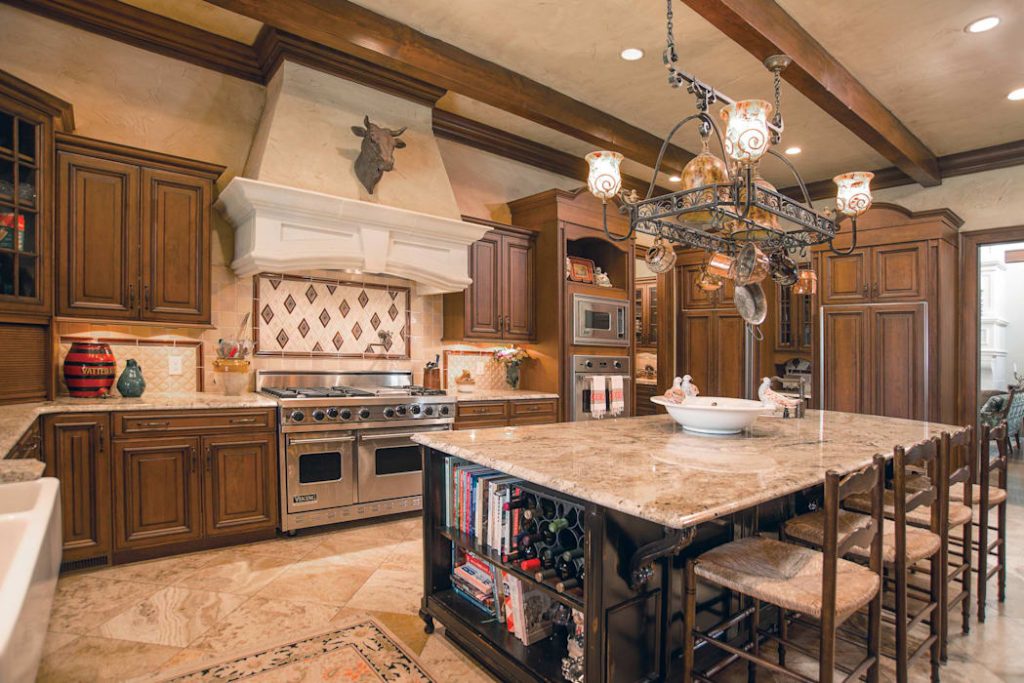 Conclusion
These are just some of the great ideas you can use to personalize your kitchen to your style and taste. You can also take elements of each to make it your own.