When you are thinking about the best teen bedroom décor ideas, you have a lot to think about in terms of design. Adults use their bedrooms as a place to sleep. For teenagers, their bedroom is their own personal world. That is where, here at Kudos House
Teens need a place to express themselves, and their bedrooms are the perfect place for it. Children in general, and teens even more so, go through phases of what they like and what they don't. There are two sides to this: Firstly, you need to plan for them to be able to change style quite easily. Furthermore, they will have space to do this.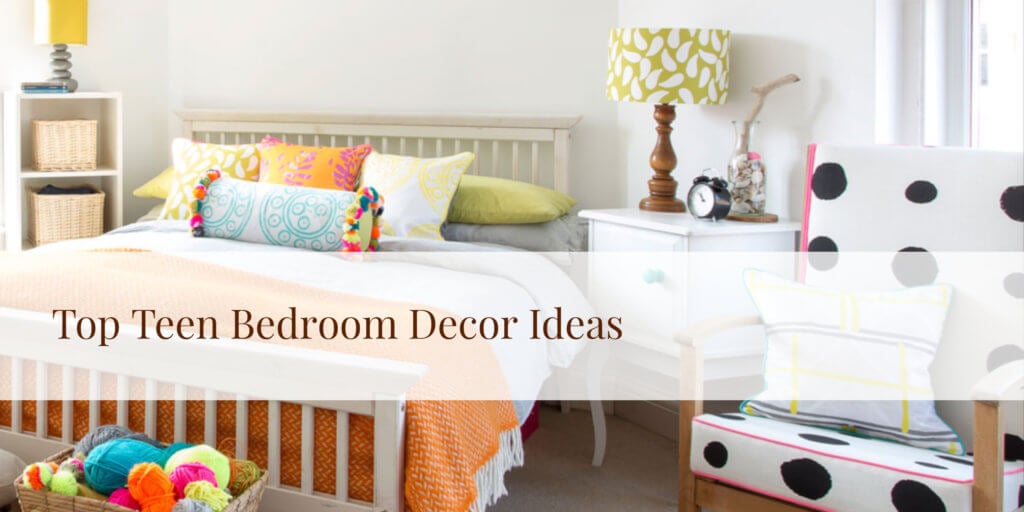 Teens being teens are torn between two worlds. They are still children, but they wish to have an adult lifestyle. They always want the latest trends of adult styling, but also have childhood memories that they may not want to part with yet.
Multi-purpose Teen Room
As adults, we often have a few separate rooms in which we can express ourselves. We can decorate them however we like. If we want a modern living room and a fresh looking bedroom, then we, as adults, can do that. We can have separate rooms for separate functions with different appearances. However, when you are a teenager, you only have one bedroom.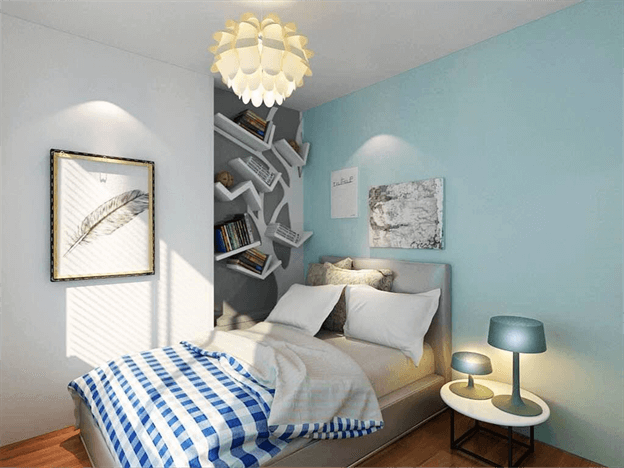 That room needs to serve as many purposes as possible all at once. They will want to use the room for sleeping, relaxing, hanging out with friends, and studying. Depending on the size of the bedroom, there are a few things that you can do to incorporate all of the ideas into one. Obviously, it is going to be better with a big room, but not all of us have that luxury.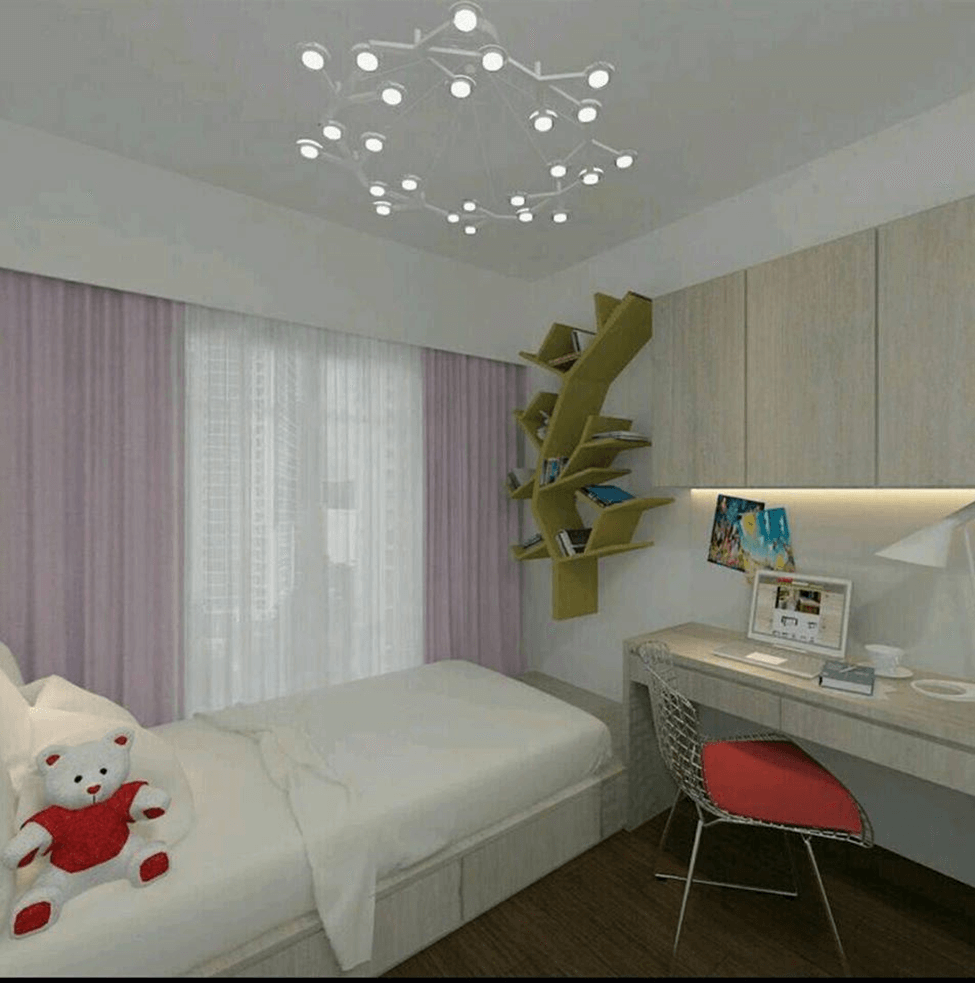 The best piece of advice that I can give to start your project is to work with your child. See what it is that they would like. They are often very creative and have some excellent ideas that us, or at least me, as an adult, would not even think about using. Working with them will give them a sense of independence that they are looking for at that age.
As I have said above, the main goal is to get these three areas all incorporated into one.
Sleeping
Studying
Hanging Out
I think that there are two main ways that you can merge at least two of the necessities. Sleeping and hanging out/relaxing. Here we are going to take a look at them.
Turn the Bed into a Sofa
I have started with this one because it is possibly the easiest to do for everyone. You probably already own a bed.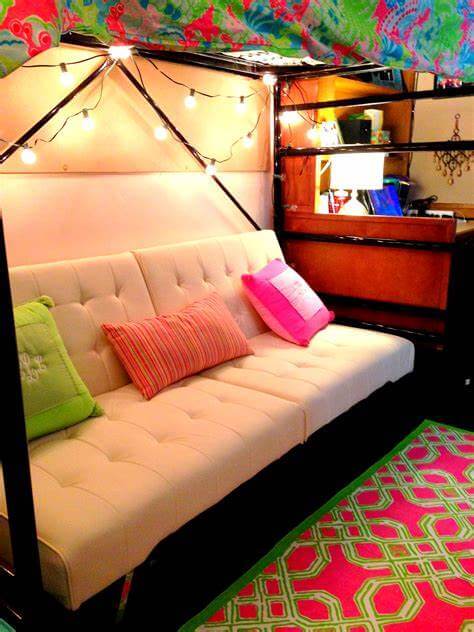 Turn that bed into a sofa with some large cushions. My teenage daughter has done this herself. She has the smallest bedroom in the house, but it fits a single bed sideways in there. So what she has done, is to turn it sideways under her window and put our old sofa cushions on the back of it, so it is just like a personal sofa. I have to give her full credit for this idea. She asked if she could change her room around, and this is what she came up with herself. I thought it was so good that it has inspired me to write this article.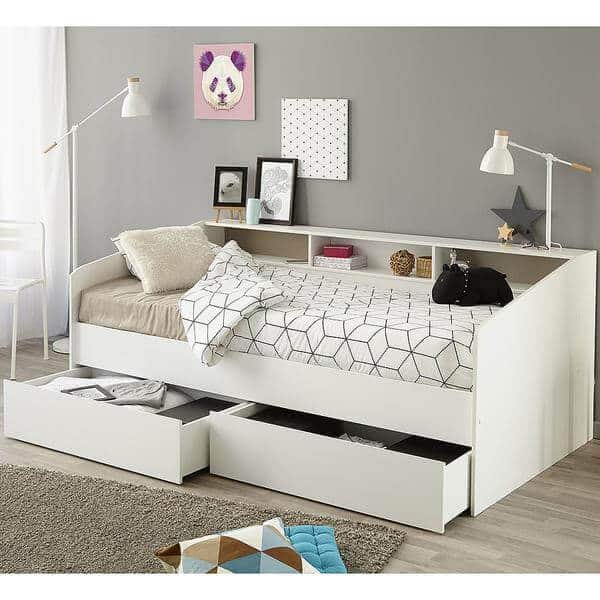 Although my daughter doesn't have room for anything on the ends of her bed, you could take it one step further if you do have room. Add shelved arms onto the end. Sofa arms will do a couple of things. Firstly, it will make it look much more like a sofa. Secondly, it will add some much-needed storage space. We all know how much storage a teenager needs.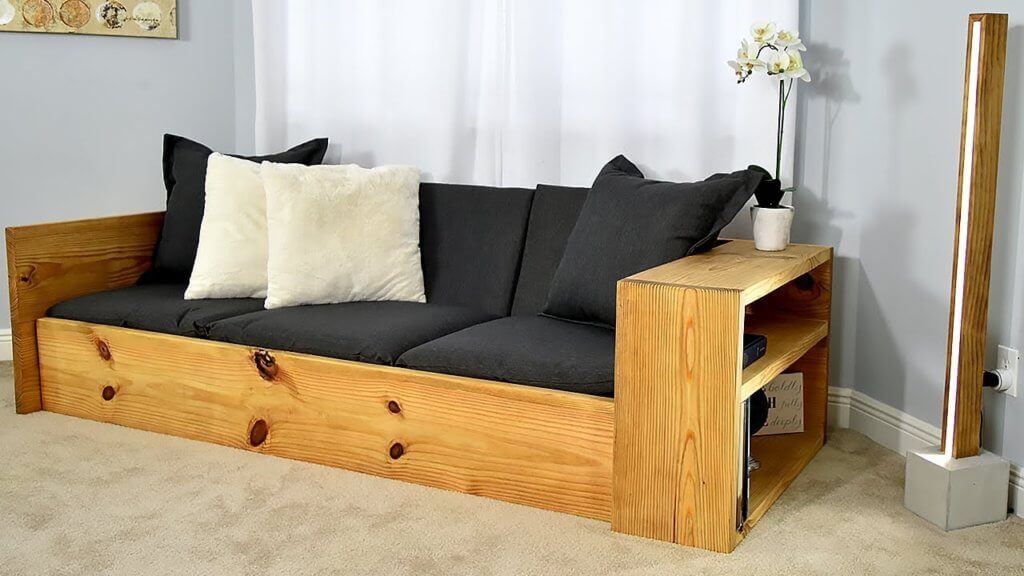 So, here is a little list of things that you may be able to do to change your teen's bed into a sofa.
Big Cushions
A throw
Scatter Cushions
Arm Shelves
You could get smart and get a triangle cushion made from an upholstery shop that runs the length of the bed so that it acts as a removable back.
Sofa Beds for Teenagers
If you have a little more money to spend while decorating the bedroom, then why not consider buying a sofa bed? When I was a teenager, I had a sofa bed myself. However, gone are the days of only being able to buy a sofa that has a thin mattress folded up as the cushions. This style of sofa bed did what I wanted it to do, but it only just looked like a sofa, and it only just felt like a bed. It was not comfortable.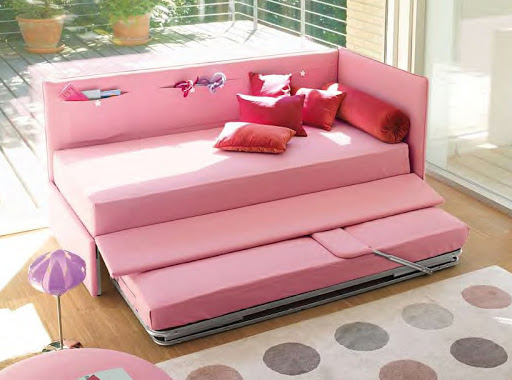 Technology has moved on considerably from then. If you are willing and able to pay for them, you can buy a corner sofa that you would not even suspect could turn into a bed.
One piece of advice that I would give to you, though it is to buy a quality sofa bed. If you buy a cheap one, you are likely to end up with neither a sofa nor a bed pretty quickly.
Pros to a Sofa Bed
They are usually well designed to look a lot like a regular sofa
You do not have to spend a lot more than a bed
A lot of variations to allow for individual styles
Your teenager will need to keep a space of their floor clear to sleep.
Cons to a Sofa Bed
They often require more floor space than a regular bed
As they are designed as both sofa and bed, they will not be as good quality as one or the other.
They require time to transform them in the mornings and evenings
Your teenager will need to keep a space of their floor clear to sleep. (Yes this is a pro and con. Pro as adults will like a clear space, but disadvantage as your teenager may moan!)
Cabin Beds
Cabin beds can offer a vast array of added extras that are sure to be ideal for your teenager. They are possibly one of the best inventions that there has ever been in the bed department. You can get almost anything added into the bed.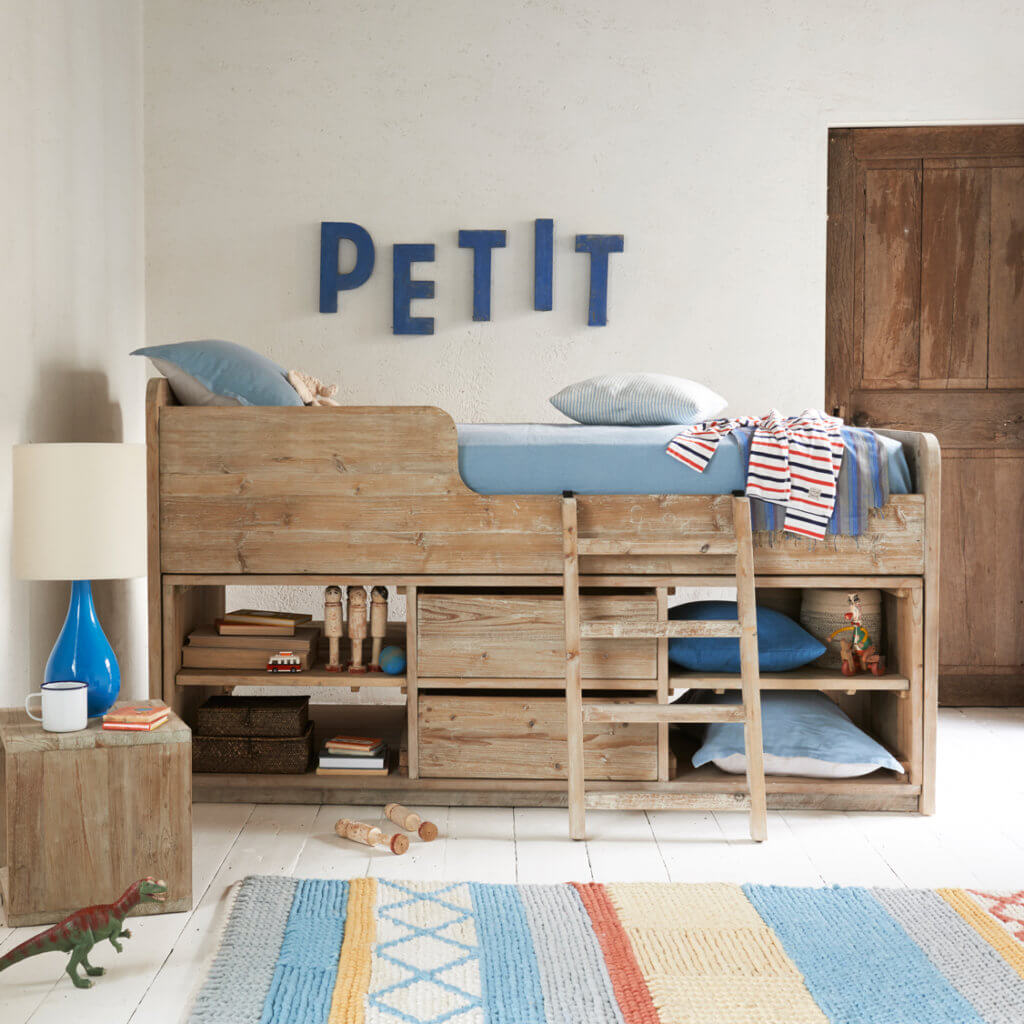 I have gone through these in our Best Kids Room Ideas article, but I will tell you them here too.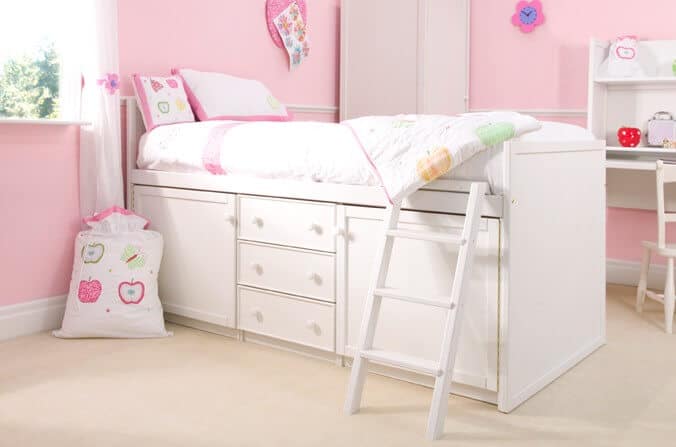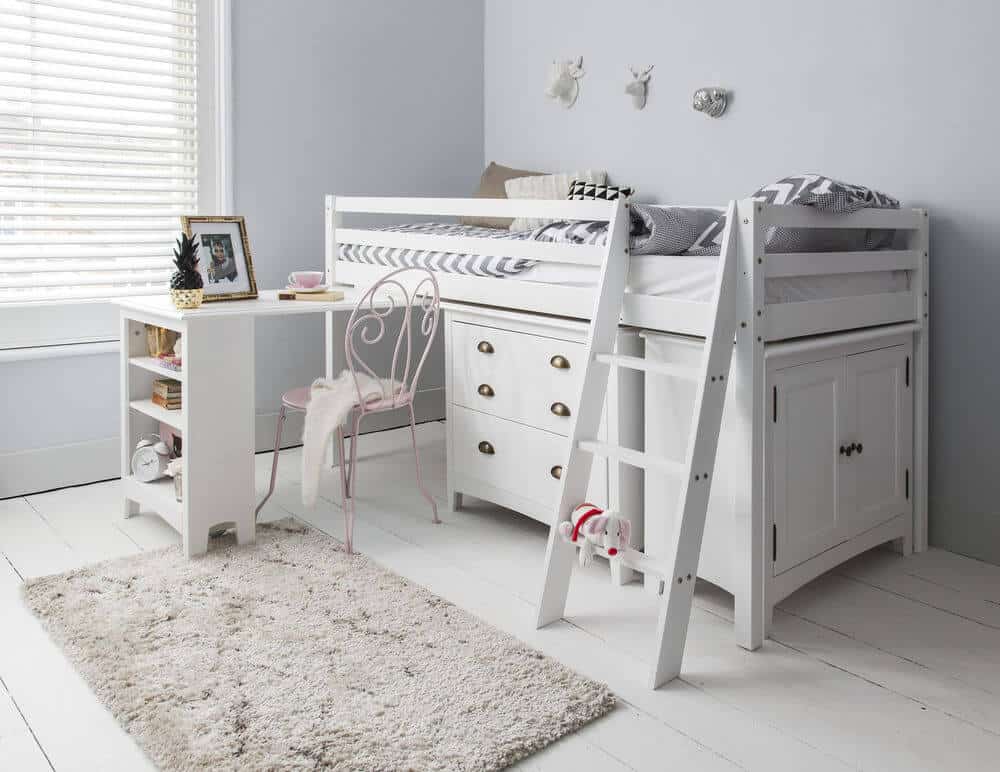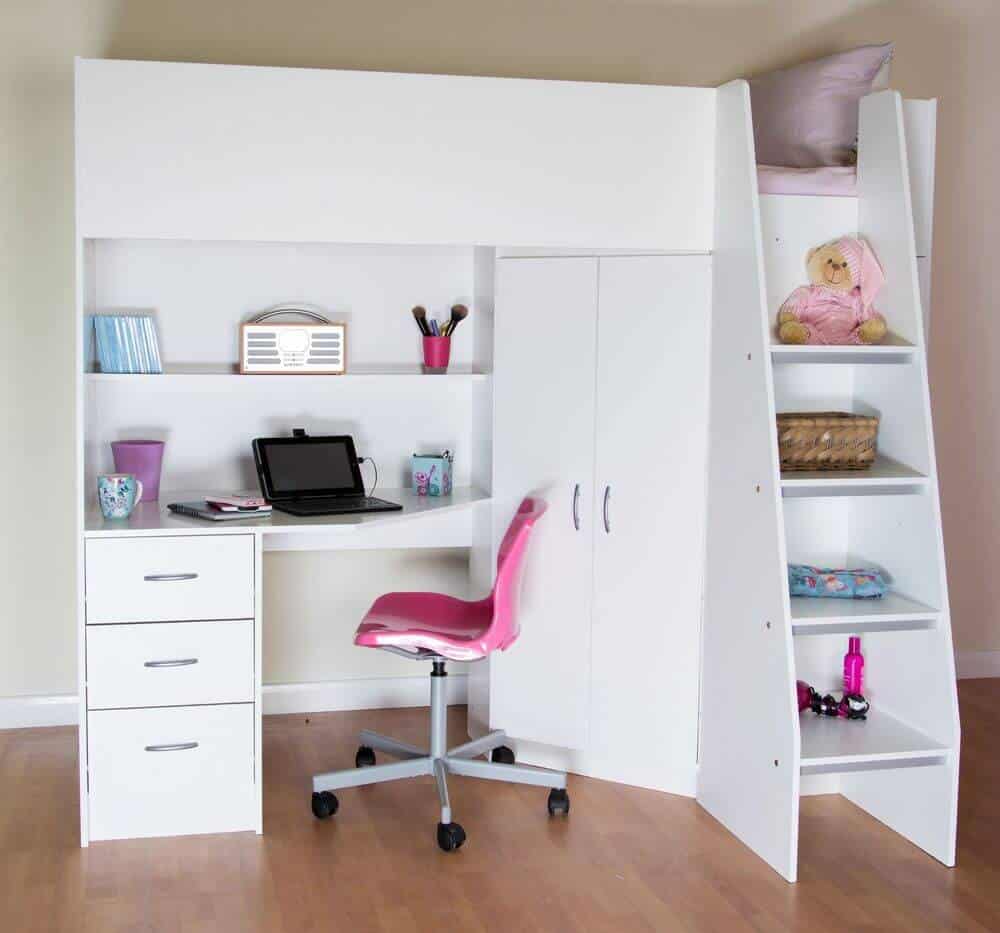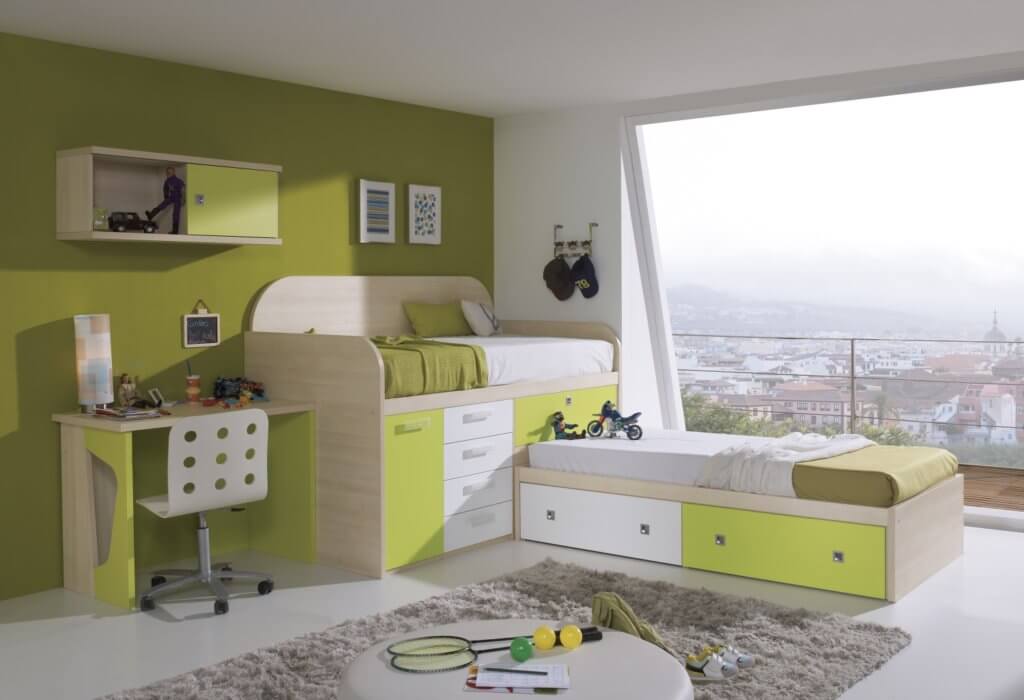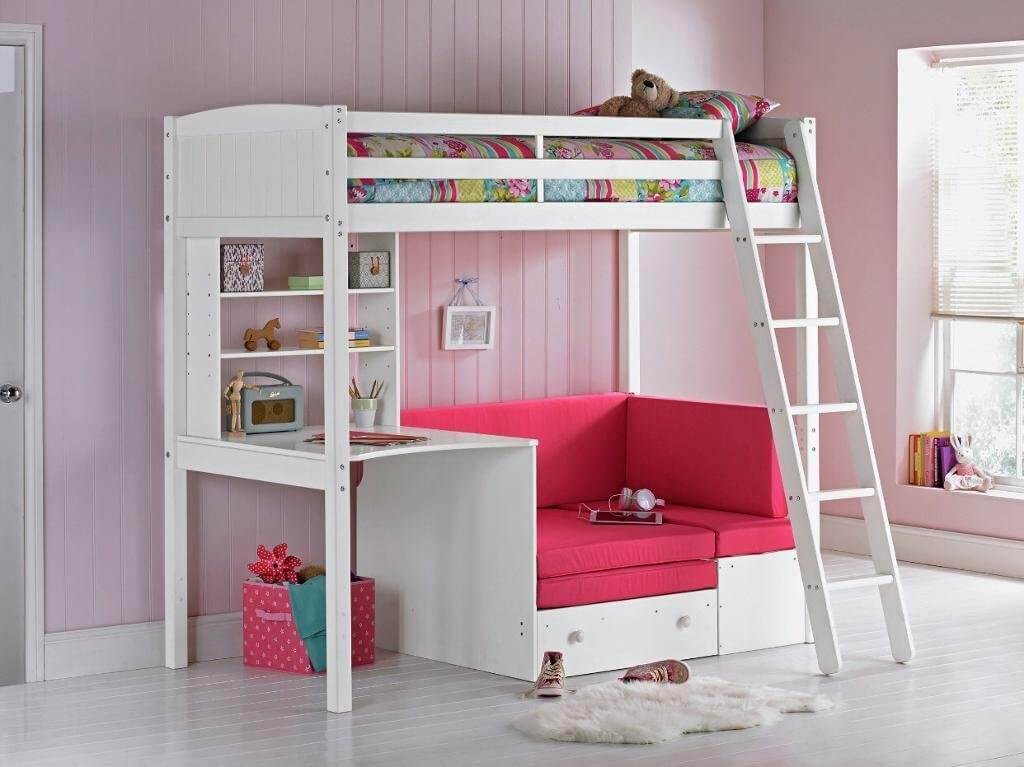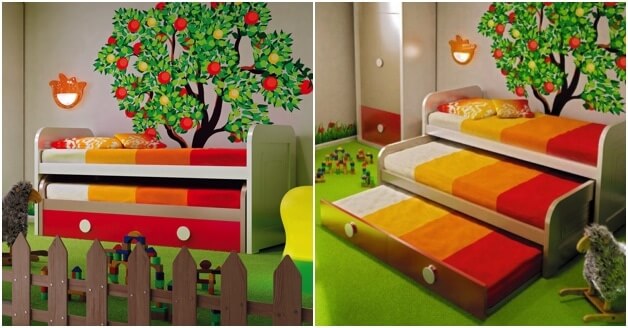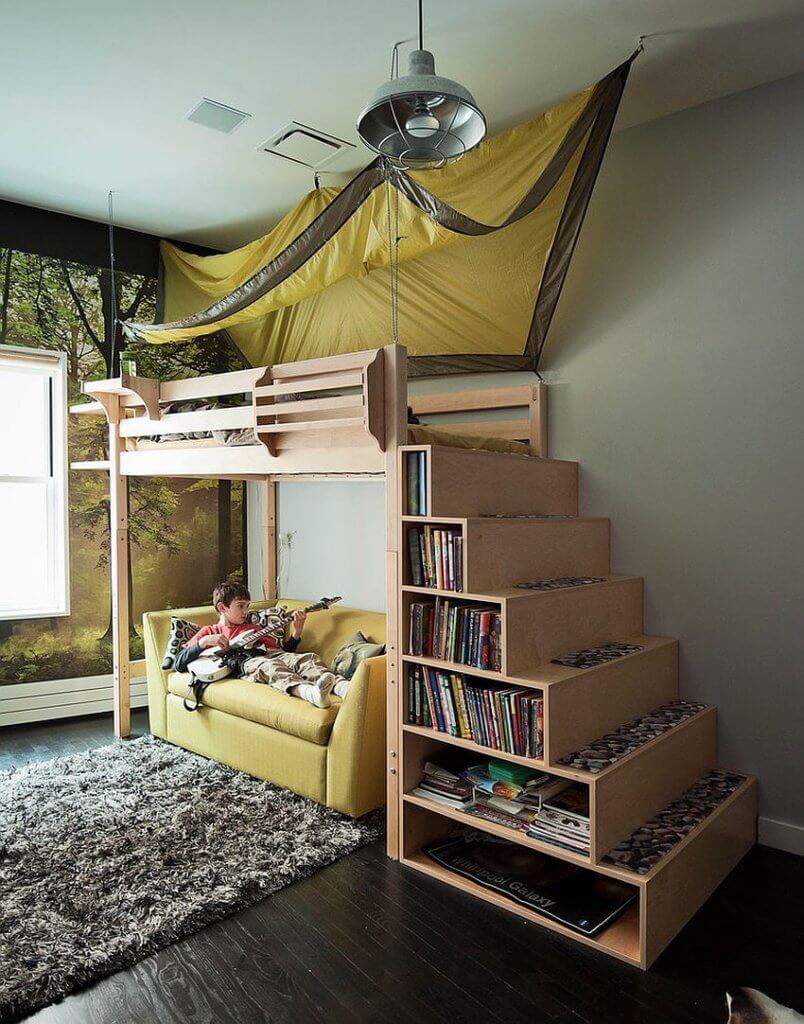 As you can see, there are a lot of options that you have to use a cabin bed. The best part is that they often only take up a little more floor room than a standard bed.
Sofa Cabin Beds
Sofa cabin beds are another step up to a standard cabin bed. They are more like a mixture of sofa beds and cabin beds. You can get them in a similar amount of options as regular cabin beds, but you can buy them with sofa beds under the main bed.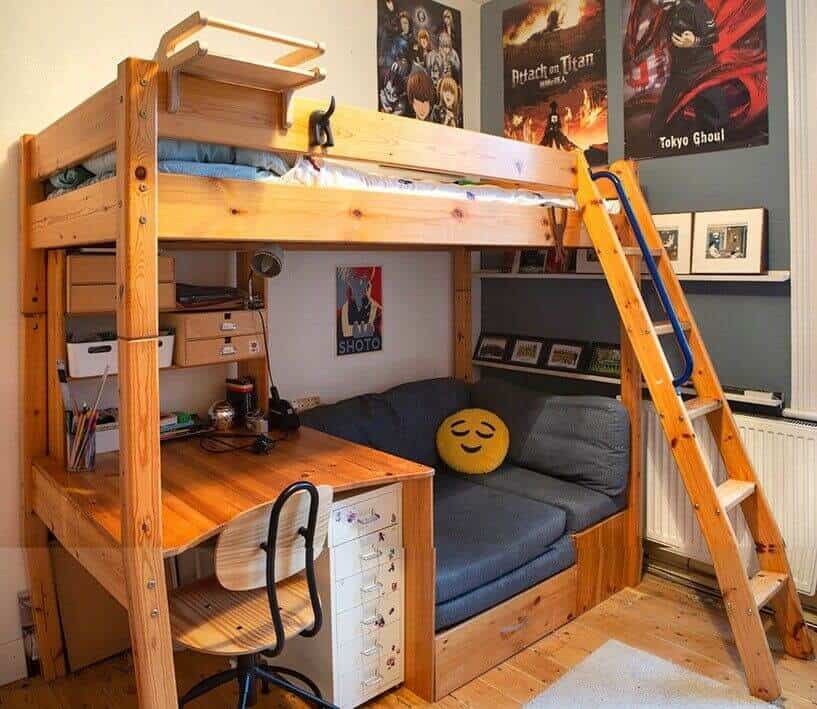 You can buy them with sofa beds that utilize the whole space under the main bed, or you can buy them with smaller seated areas that turn into beds.
Ok, I think that I have exhausted the idea of beds now. Although, I believe that they are indeed the easiest way to get more storage and versatility to a single amount of floor space.
Study Areas for Teen Bedroom Ideas
Having a separate study area for your teenager's bedroom is an ideal situation. This idea is good because they will allow your child to sit there and know what they are there to do. I have personally found that my teenager will often drift around doing her own thing if she does not have a specific place to study. I will give you a little example, providing you promise not to tell her 😉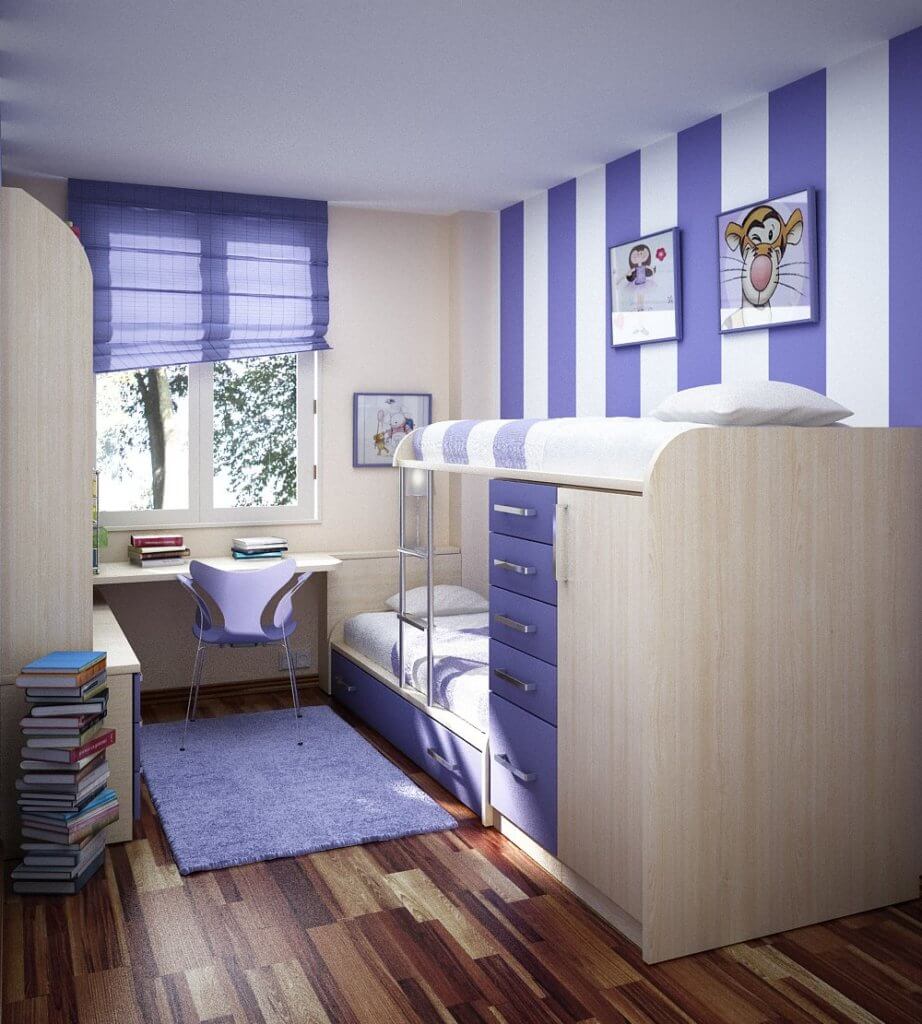 One day she was writing a story for her homework. She had finished half of it by this time. She sat in the living room to continue to write it, but she kept drifting between writing and having ideas, to watching the TV. So I asked her if she wanted to type her homework onto my laptop. (That's why there has been a little delay in these articles!) So she sat here and ignored everything else that was going on around her. She was in the zone! She stayed like that until she completed it too.
Agreed, that's not the most exciting story that you have ever heard, but it was to prove the point: If they have a specific area to work, they are more likely to do it. (Maybe I used the story to add my excuse for slacking a little too.)
Other than cabin beds, there aren't a lot of ways that you can have dual purpose study areas. But we will try to give you some ideas.
Dressing table and study desk in one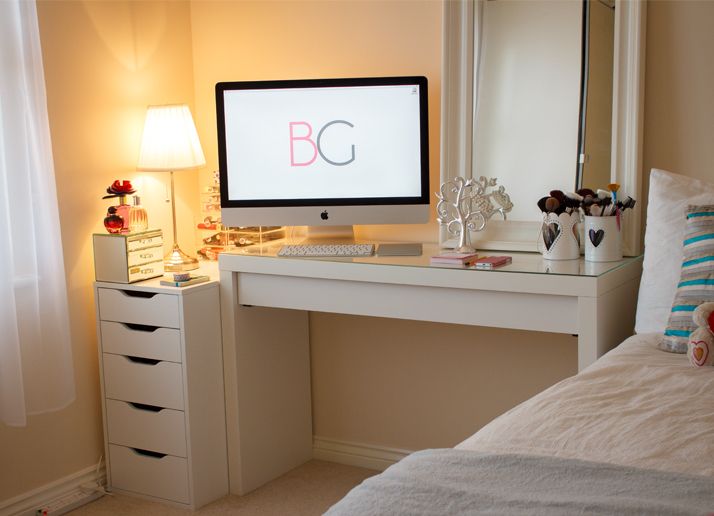 Add plenty of shelves above the desk for storage
Use a TV as a monitor for a laptop or PC so they can use the same area for watching TV too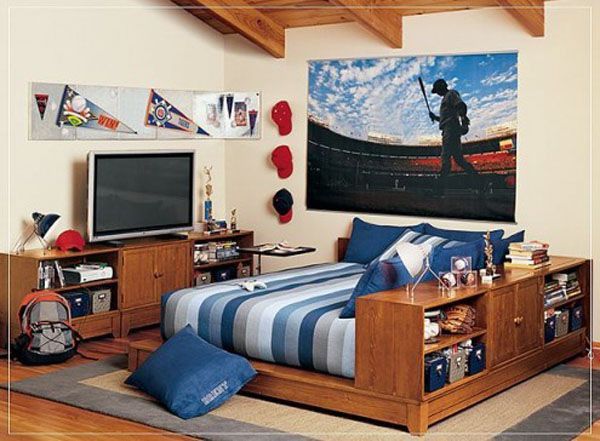 If you have any other ideas that we can use for this, please let us know.
Wall Designs for Teens
The adult in me is going to go first here, I am afraid. Personally, I think that you should have neutral colors on the walls. Whites, creams, light greys. Etc. Decorating your walls in this way is suitable for a few reasons:
Firstly, it will keep the area bright. Bright bedrooms will make the room feel bigger and airier. That will stop your teenager feeling like they are closed in there.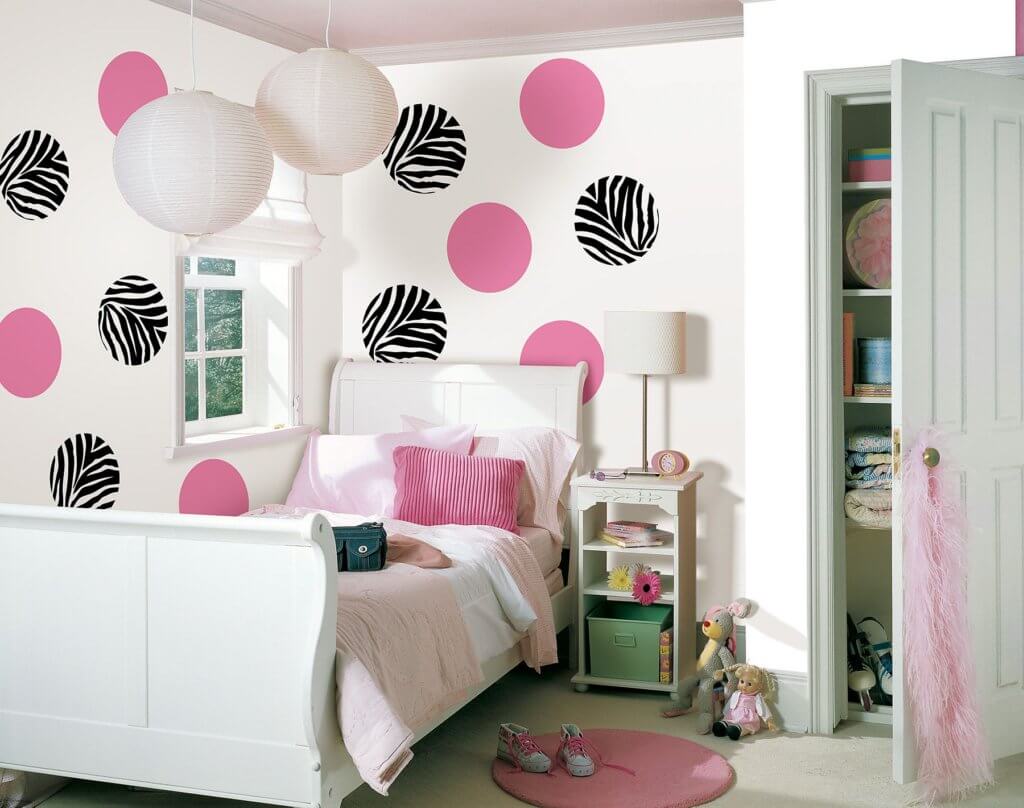 Secondly, you can accessorize the room with anything that they want. There will be no need to change the walls every time that the latest trend isn't trendy anymore. Just store the pictures, cushions, lampshades, etc. away, buy new ones and put them up.
However; if you ask my teenager, she will tell you differently. They want bold colors, bright or not. And… that's what she got. We ended up painting her room in purple paint that we mixed glitter into for the walls. Not just one wall either. It is on every wall in her room.
I may be a grinch, but I drew the line at the ceiling though. If you want to know how we made the paint, it is straightforward. We bought some purple paint and added some leftover glitter that we had from the stationary we hand-made for our wedding. Mixing can be a little bit of a chore, but I ended up putting an Allen key in a drill and used that to mix it!
Today I asked her for two suggestions that I could put into this article, and she came up with these.
Polaroid pictures. (I imagine that any printed photos will be excellent, but we all know how picky teenagers can be.)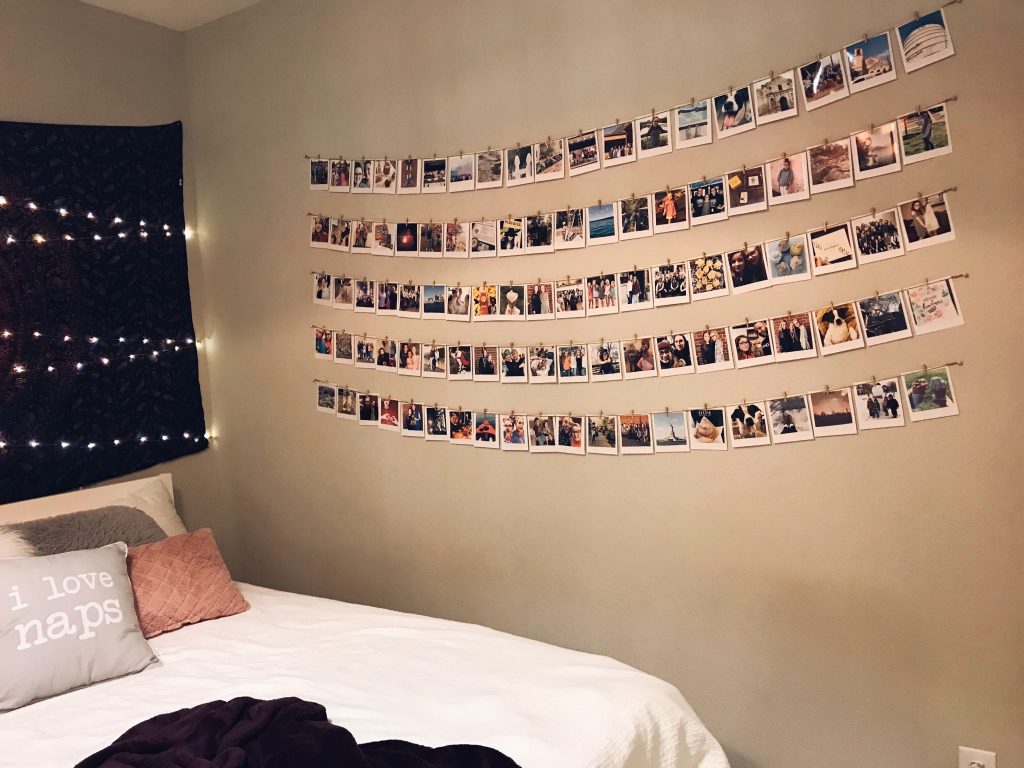 Lights. Hanging wall lights, to be specific.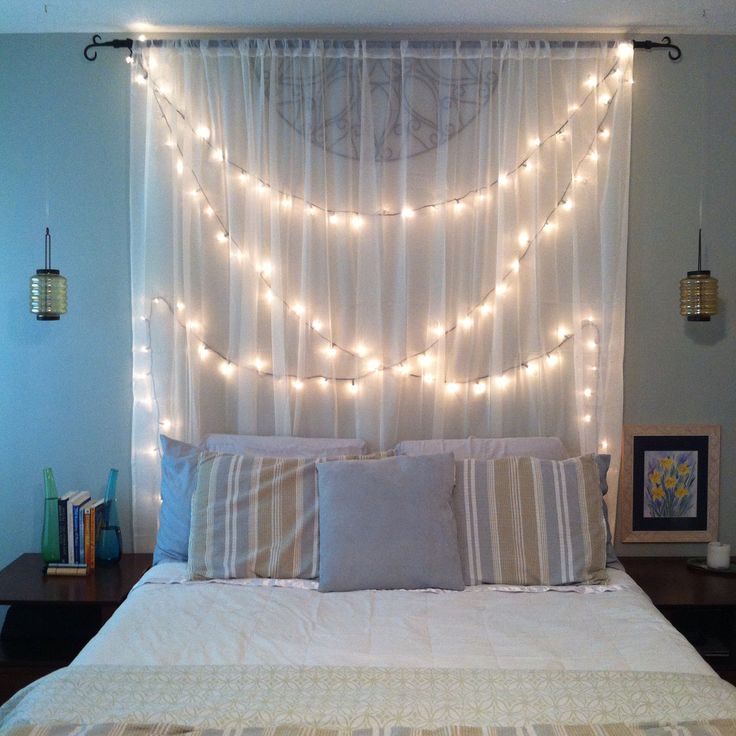 Bold Wall Designs for Teen Rooms
Bold wall designs can be an eyesore to adults, but they define who teenagers are. Call me a boring adult again here, but the one bit of advice that I suggest you take is to make sure that you pick something that they are really into. As a parent with five children, I know this feeling all too well. You spend a lot of time and effort in decorating their rooms.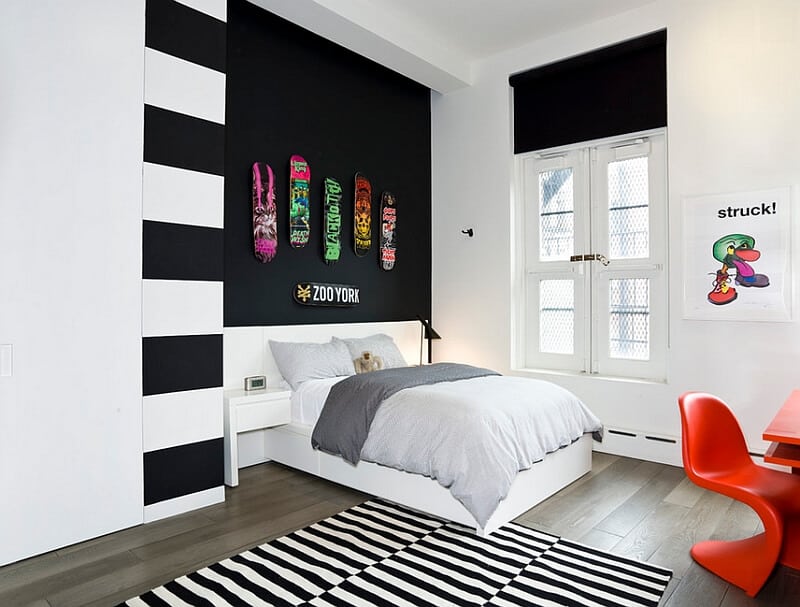 The last thing that you want is for them to decide the no longer like the Justin Beiber mural that you spent all day doing last week. Make the bold, less specific. Here are some ideas that you can use:
Colors – Focus on bold colors. They are less likely to get fed up with their favorite colors.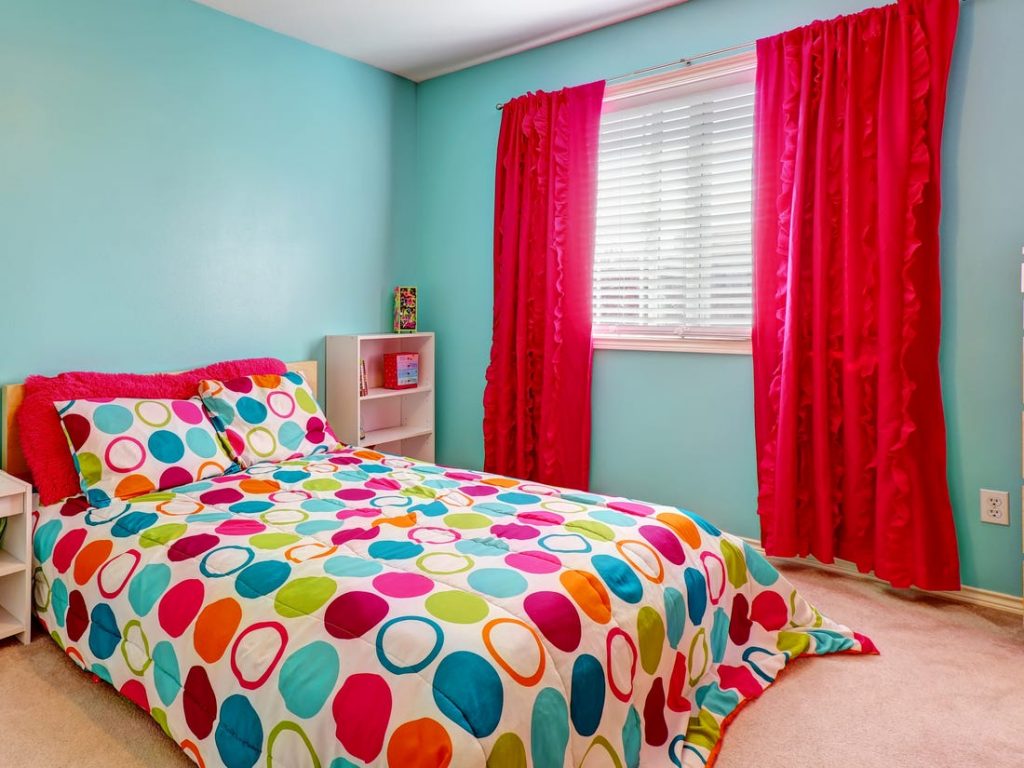 Shapes – Add some form to the colors that you use. Shapes are not "in fashion," so they are not likely to go out of fashion.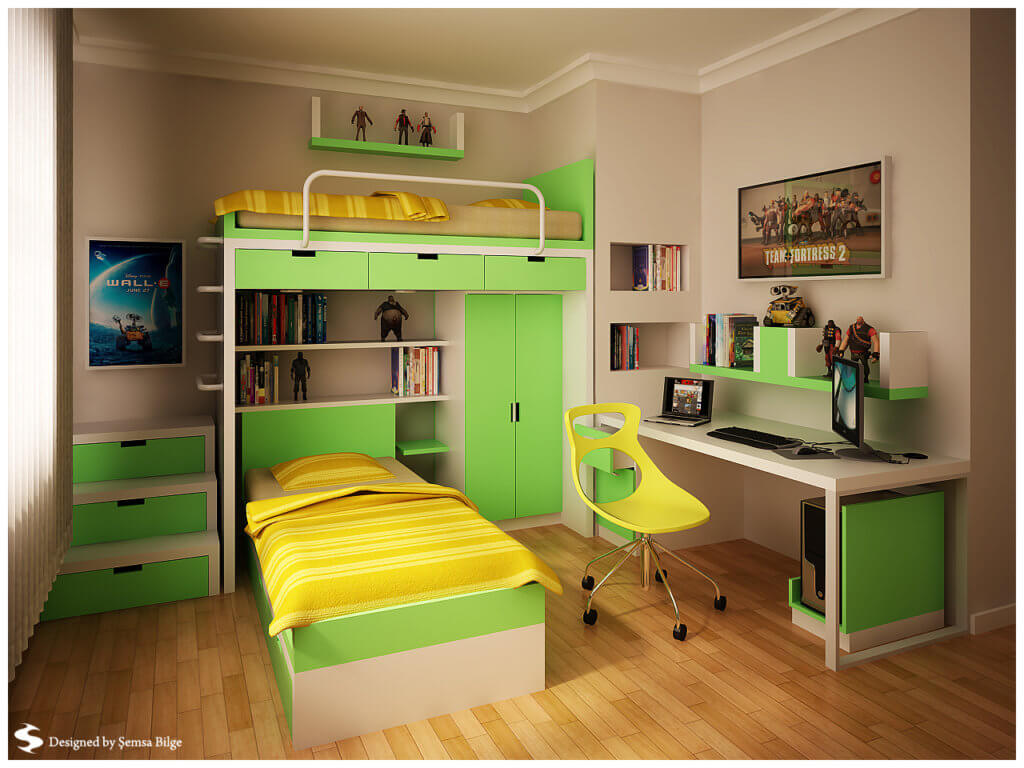 Stripes – Again, use lines to add different colors.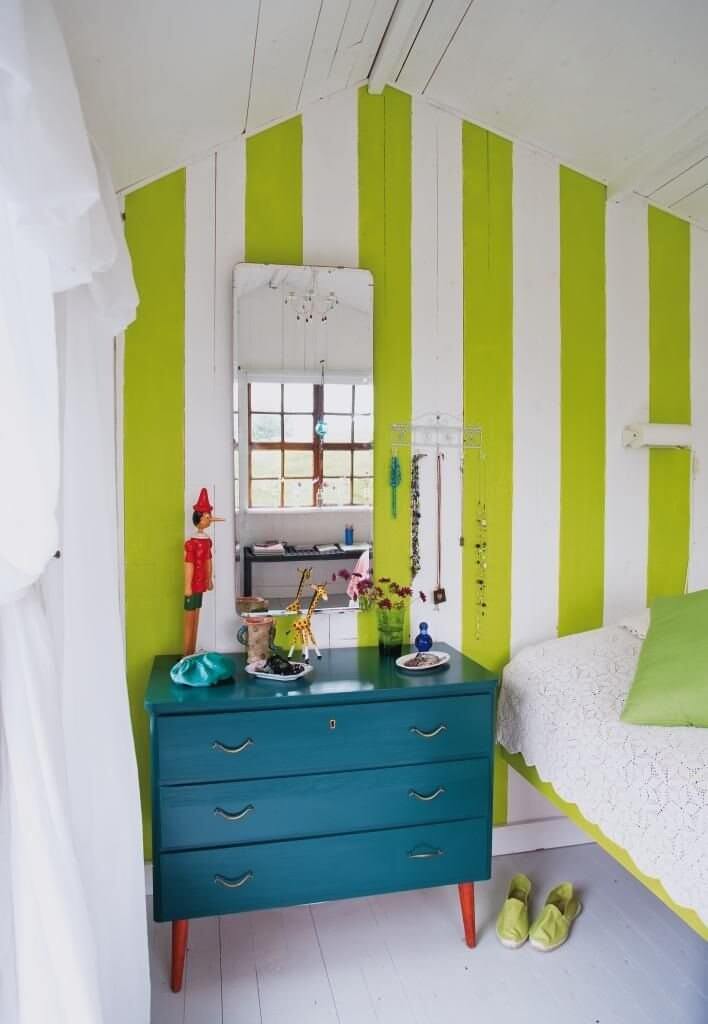 Wood – Some teenagers show interest in woodwork or wooden furniture. Use this as a way to get some timeless décor into the room. Even if they no longer want to be a carpenter, they will still like wooden accessories.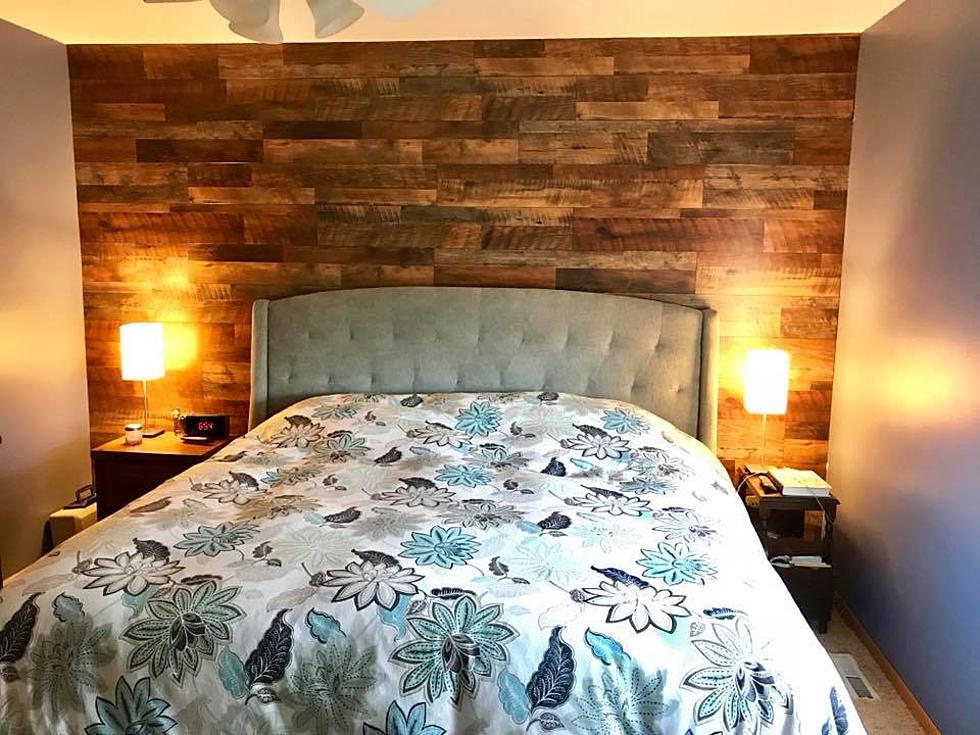 Chalkboard walls – Chalkboards can be useful for two things. Firstly, they allow your child to add their designs to the room as and when they like. Secondly, they will be able to use them for notes for studying, etc. Not forgetting that you can use them to make notes such as "Tidy your room!"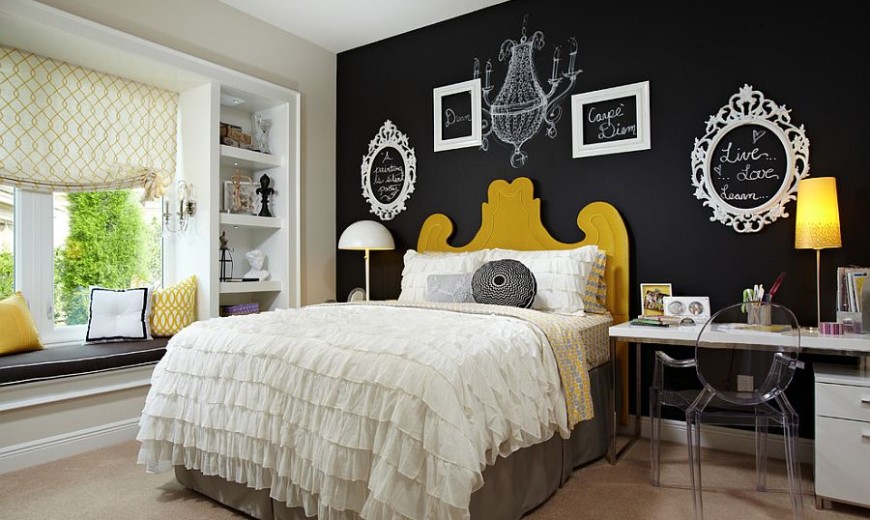 Stickers – Using stickers is a great way to add some style to the room without too much effort. You can use anything from trees to their ideal holiday locations, to world maps or even space.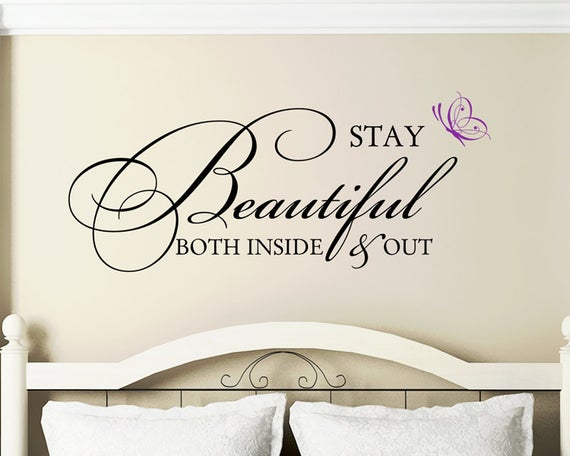 Conclusion
As I said, teenagers are different from children and adults. They are in the middle of both worlds. When you are looking to decorate their rooms, you are best to ask them to get involved. Ask them what they would have if it were entirely their own choice, then add a touch of adult sense to it. Or don't if you are more adventurous.
Try to pick things that are long term interests and not just something that they started to like the day before you asked them to help you. You may regret it if you don't. But only you know your children better than they do. If they are avid football fans, then you can incorporate that into their rooms without too much difficulty. However, if your little girl has always been a princess, Disney may not be the best option, although you can easily add glamour into the room to make them feel like the princess.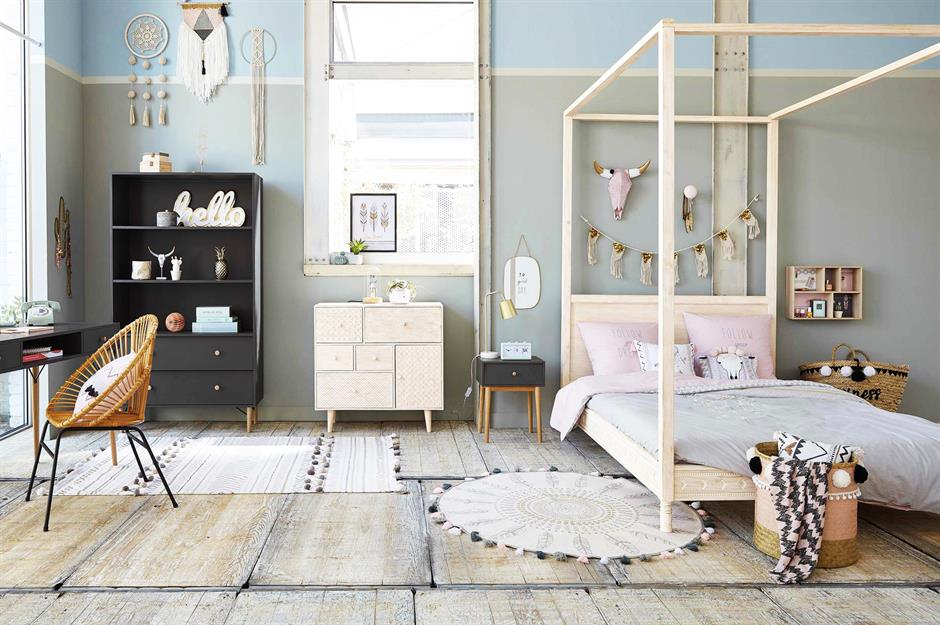 Storage and practicality are an absolute must, in my opinion. Try to coax them into shelves and storage as much as possible. My daughter hates the idea of having lots of storage, but she needs it. So I have to use my ingenuity to mix the two feelings.
I hope that has helped you, remember, let us know if you have any good ideas that we can add to the article!